Home / Cardiac Stress Test
A stress test or exercise stress test is a simple 10 to 15-minute walking test on a treadmill that test can use to determine whether a severe heart blockage is present and also if any arrhythmia or irregular heartbeats are present.
This test can also be used to evaluate heart rate and blood pressure at rest and during exercise and to determine one's physical conditioning.
What Is a Stress Test?
Heart stress tests are diagnostic tests designed to evaluate the heart's performance under physical conditions such as exercise by measuring heart rate and blood pressure. Cardiac stress testing, which includes electrocardiogram monitoring, is extremely useful in determining how well your heart can pump blood, measuring the amount of blood that circulates through your heart during physical activity, and determining whether you have any blockages that may put you at risk for a heart attack.
Who Needs Stress Testing?
Test for heart evaluation can assess symptoms typically related to heart disease, determine how well a patient is recovering from a heart condition, or monitor treatment progress. Your heart doctor can also use a cardiac stress test to adjust current heart failure treatment or evaluate arrhythmias. They are also recommended for patients with heart disease prior to surgery or starting exercise programs. Your cardiologist may recommend a cardiovascular stress test for the following reasons:
To evaluate how well your heart valves function;
To determine if your heart is receiving sufficient blood flow during increased loads;
To check if there are any abnormalities with your heartbeat;
To test for coronary heart disease and risk for heart attack;
To determine the root cause of breathing difficulties or chest pain;
To assess how well your ongoing treatment for heart disease is working;
To develop an exercise program that's safe for you.
Heart stress tests are also performed in individuals with chest discomfort, heart palpitations, indigestion, shortness of breath, a history of smoking, high blood pressure, diabetes, a family history of heart disease, high cholesterol, or an abnormal level of blood lipids, and those with dizziness.
Dr. Steven Reisman is among the best doctors I have ever been to in Manhattan. He really ranks right up there, his bedside manner is A+ and he truly cares. He is always on the cutting edge. I had pharmacologic stress testing –  simply amazing technology! Dr. Reisman is extremely knowledgeable, personable, and nice and I am so very fortunate to have found such a brilliant cardiologist. ~ ZocDoc
Types of Stress Tests

* Doctor's Note – Patient Preparation For Stress Tests: Because you will be walking on the treadmill, please wear (or bring) comfortable clothing and sneakers or walking shoes to the New York Cardiac Diagnostic Center. The preparation and testing time is around 45 minutes.
Exercise Treadmill Stress Test: This exercise stress test involves walking on a treadmill at increasing speed and elevation while your blood pressure, heart rate, and electrical activity of your heart are monitored for any changes. Most patients will walk an average of six to twelve minutes.
Exercise Echocardiography Stress Test/Stress Echo: This test involves treadmill exercise testing as well as ultrasound imaging of the heart at rest and immediately after exercise. First, a complete echocardiogram of your heart is done while you're at a resting state. Once your peak exercise level has been reached and your target heart rate has been achieved, the ultrasound will be used to take images of your heart.
Nuclear Exercise Stress Testing: This nuclear cardiac stress test, also known as exercise myocardial perfusion imaging, includes treadmill testing and determines the degree and location of obstructed blood flow to the heart, as well as pumping function and the presence of scarred heart tissue, providing important diagnostic and prognostic information. During a nuclear exercise test, a healthy heart muscle receiving normal blood flow will accumulate more imaging agents than cardiac muscle supplied by diseased coronary arteries.
Dipyridamole Stress Testing / Nuclear Pharmaceutical Stress Testing/Pharmacologic Stress Testing: This is a "stress" test for people who are unable to walk adequately to undergo a treadmill test. It is a type of nuclear stress test for heart or myocardial perfusion imaging that uses an intravenous medication instead of walking or in conjunction with limited treadmill walking.
Heart Attack and Sudden Cardiac Death
Aortic Valve Surgery
Women and Heart Disease
Aspirin in the Prevention of Heart Disease
What Does a Stress Test Show?
Stress testing can determine how well your heart functions during physical exercise and evaluate your risk of a heart attack, palpitation, triglyceride levels, chest pain, or shortness of breath. An electrocardiogram (EKG) is used to monitor the electrical activity of your heart during a standard exercise stress test for heart evaluation. Imaging stress tests are used to measure the blood flow through your heart and evaluate the function of your heart valves and the pumping function of your heart. Your cardiac doctor may use any of these tests to establish an accurate heart diagnosis.
How Long Does a Stress Test Take?
The length of stress testing depends on the type of stress tests you require. The actual exercise stress test usually lasts between 10 and 15 minutes. However, the total required for completing the test could range from 45 minutes to an hour.
Do you have any questions for the best-in-class NYC cardiologist? Would you like to schedule a consultation or appointment for a Cardiac Stress Test? Please feel free to contact Dr. Steven Reisman of the New York Cardiac Diagnostic Center and indicate which NYC office (Upper East Side, Midtown Manhattan, or Wall Street / Financial District) you would like to see the cardiologist for a cardiac consultation.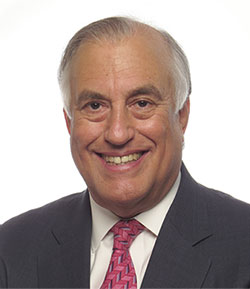 Dr. Steven Reisman is an internationally recognized cardiologist and heart specialist. He is a member of the American College of Cardiology, American Heart Association, and a founding member of the American Society of Nuclear Cardiology.
Dr. Reisman has presented original research findings for the early detection of "high risk" heart disease and severe coronary artery disease at the annual meetings of both the American College of Cardiology and the American Heart Association. Dr. Reisman was part of a group of doctors with the Food and Drug Administration who evaluated the dipyridamole thallium testing technique before the FDA approved it.
Dr. Steven Reisman's academic appointments include Assistant Professor of Medicine at the University of California and Assistant Professor at SUNY. Hospital appointments include the Director of Nuclear Cardiology at the Long Island College Hospital.