Home / Dipyridamole Stress Testing
Doctor's Note:  If you are pregnant, breastfeeding, have asthma or chronic obstructive pulmonary disease (COPD), or are taking theophylline or caffeine-containing drugs, you must talk to the cardiologist before the test. DO NOT eat or drink 6 hours before the test except for plain drinking water: You may drink water anytime. No food or drink with caffeine for 24 hours before the test: No coffee, tea, sodas with caffeine, or chocolate.
What to Expect During Dipyridamole Stress Testing ( Pharmacologic Stress Testing)?
Your stress test can take place at the New York Cardiac Diagnostic Center or find cardiology nearby. The stress test is conducted by the NYC cardiac specialist Dr. Steven Reisman.
An IV will be placed into a vein in your arm or hand and a small amount of radioactive tracer will be injected into the IV during the procedure. The tracer is not a dye or contrast. After the tracer is injected, you will wait about 30 minutes before the first set of "resting" images are taken.
A technician will place electrodes on your chest to monitor your EKG. This is painless.
Before the medication is infused into the IV, the technician and the cardiologist – Dr. Steven Reisman, will discuss the possible side effects so you will know what to expect.
If you are able, you will slowly walk on a treadmill during the administration of the medication. Otherwise, you will lie on the exam table for the duration of the test.
Your heart rate, EKG and blood pressure will be monitored throughout the test.
After the injection you will be asked to a lie very still under the camera with both arms over your head for about 30 minutes. The camera will record images that show blood flow through your heart during cardiac stress/activity. .
After 3 to 14 hours you will return for another set of pictures taking about 30 minutes, this time there is no EKG, no IV, and no injection.
Dr Reisman is a rare doctor who has the gift of curiosity. After a lifetime (since age 10) of chest pain and 20 years of being told I was simply suffering from anxiety, Dr Reisman was curious enough about my significant cardiac phenomena that he ran tests I had never had before. He found a serious congenital problem that had been passed over on several occasions. Though the problem can't be fixed, Dr Reisman healed a lifetime of feeling diminished, disrespected and disregarded. When asked why he decided to run these tests when no one else would, he looked at me and replied, "Because I believed you." There is nothing left to say. ~ Google
The results of your test will be available in a few days. Please remember, it is the NYC board certified cardiologist, Dr Steven Reisman,  not the staff, who goes over your nuclear stress test results with you.
Heart Attack and Sudden Cardiac Death
Aortic Valve Surgery
Women and Heart Disease
Aspirin in the Prevention of Heart Disease
If you have any questions for the best in class NYC cardiologist or would like to schedule a consultation or appointment please feel free to contact Dr. Steven Reisman of the New York Cardiac Diagnostic Center and indicate which Manhattan office (Upper East Side, Midtown Manhattan, or Wall Street / Financial District) you would like to see the cardiologist for a cardiac consultation.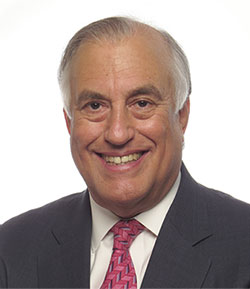 Dr. Steven Reisman is an internationally recognized cardiologist and heart specialist. He is a member of the American College of Cardiology, American Heart Association, and a founding member of the American Society of Nuclear Cardiology.
Dr. Reisman has presented original research findings for the early detection of "high risk" heart disease and severe coronary artery disease at the annual meetings of both the American College of Cardiology and the American Heart Association. Dr. Reisman was part of a group of doctors with the Food and Drug Administration who evaluated the dipyridamole thallium testing technique before the FDA approved it.
Dr. Steven Reisman's academic appointments include Assistant Professor of Medicine at the University of California and Assistant Professor at SUNY. Hospital appointments include the Director of Nuclear Cardiology at the Long Island College Hospital.