Home / Electrocardiogram (EKG or ECG) Heart Activity Test
This is a simple test also known as an EKG or ECG to determine the electrical activity in the heart. It is useful in determining if there are irregular heartbeats and if there is a prior heart attack.
During the ECG test electrodes will be attached to your arms, legs and chest. The electrodes (sticky patches applied with a gel) will connect to some wires to help detect and conduct the electrical currents of your heart.  This important test normally only takes a few minutes.
The cardiologist will look for a consistent, even heart rhythm and a heart rate between 50 and 100 beats a minute.
The NYC Cardiologist, Dr. Steven Reisman, may use an ECG to detect:

Heart rhythm
Heart rate
Congenital heart defects involving the conducting (electrical) system
Find the cause of unexplained chest pain, such as from a heart attack, inflammation of the sac surrounding the heart (pericarditis), or angina
Irregularities in your heart rhythm (arrhythmia)
Heart defects
Enlargement of the heart
Problems with your heart's valves
Blocked or narrowed arteries in your heart (coronary artery disease)
A heart attack, in emergency situations
A previous heart attack
Inadequate blood and oxygen supply to the heart.
Assess the heart's electrical activity for any abnormalities
Assess the cause of symptoms of heart disease, such as shortness of breath, dizziness, fainting, or rapid, irregular heartbeats (palpitations)
Find out if the walls of the heart chambers are too thick (hypertrophied)
Heart inflammation – pericarditis or myocarditis
Assess the health of the heart when other diseases or conditions are present, such as high blood pressure, high cholesterol, cigarette smoking, diabetes, or a family history of early heart disease
Read more: 12-lead Electrocardiogram (EKG)
Dr. Reisman is the best! Fabulous diagnostician and cardiologist. Very patient…he always explains everything very thoroughly to me. Professional organization with warm and friendly staff and great office with all the high tech devices so everything is done under one roof. Easy to schedule appointments. Empathetic. Accepts insurance. Always less than five minutes in the waiting room. He gets my highest recommendation.~ZocDoc
How do I prepare for an Electrocardiogram (ECG) stress test?
There is no special preparation required for an ECG. However, wearing clothing that gives easy access to the chest is helpful. You should come as you are and eat or drink as you normally do.
What happens after this cardiac test?
The ECG recording will be submitted to your nearby cardiology location. Dr. Steven Reisman, who is a specially-trained doctor in reading these recordings will interpret the recording and will then provide you & your physician with a written report of his findings.
Heart Attack and Sudden Cardiac Death
Aortic Valve Surgery
Women and Heart Disease
Aspirin in the Prevention of Heart Disease
The results of your ECG will determine your treatment if any. Treatment depends on the diagnosed condition but may include, for example:
Arrhythmias – medication or surgery (such as installing an artificial pacemaker)
Coronary artery disease or heart attack – medications including beta-blockers, quitting cigarettes, dietary changes and coronary artery bypass surgery
High blood pressure – dietary changes, regular exercise and medications.
If you have any questions for the best in class NYC cardiologist or would like to schedule a consultation or appointment please feel free to contact Dr. Steven Reisman of the New York Cardiac Diagnostic Center and indicate which Manhattan office (Upper East Side, Cardiology in Midtown Manhattan, or Wall Street / Financial District) you would like to see the cardiologist for a cardiac consultation.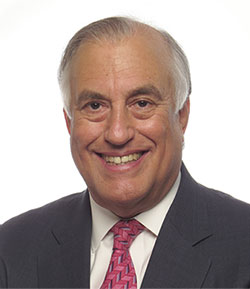 Dr. Steven Reisman is an internationally recognized cardiologist and heart specialist. He is a member of the American College of Cardiology, American Heart Association, and a founding member of the American Society of Nuclear Cardiology.
Dr. Reisman has presented original research findings for the early detection of "high risk" heart disease and severe coronary artery disease at the annual meetings of both the American College of Cardiology and the American Heart Association. Dr. Reisman was part of a group of doctors with the Food and Drug Administration who evaluated the dipyridamole thallium testing technique before the FDA approved it.
Dr. Steven Reisman's academic appointments include Assistant Professor of Medicine at the University of California and Assistant Professor at SUNY. Hospital appointments include the Director of Nuclear Cardiology at the Long Island College Hospital.