★★★★★
An excellent
bedside manner
Dr. Reisman takes the time to do cardiology right. An excellent bedside manner, thorough, attentive to your concerns, and very helpful in coming up with a cardiac treatment plan to address anything and everything. Friendly staff and the wait is never long – one of the first doctor's I have been to in NYC that actually runs on schedule! They also do a fantastic job at billing insurance – as half the battle with good cardiology testing is having the right tests for you covered by insurance. I would highly recommend Dr. Reisman and so would all my friends.
How to Find the Best Heart Doctor in Manhattan, New York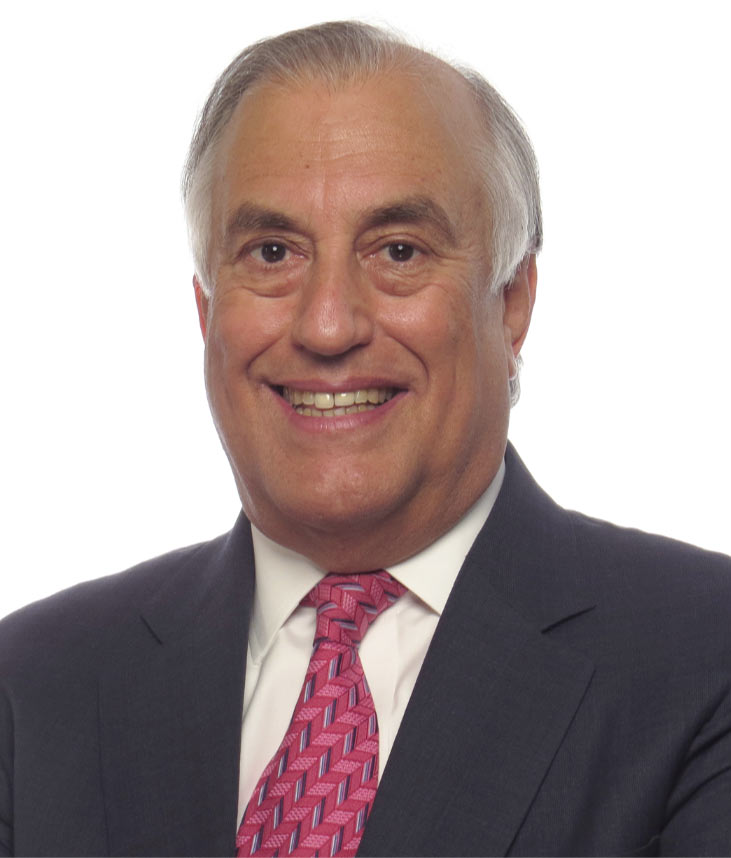 When you are concerned about your heart health, you want to find a reputable cardiologist to care for you. Ideally, you should have a good relationship with the top heart specialist in Manhattan and feel comfortable discussing personal matters. Because good communication is essential, your heart specialist should be open to questions. If you're looking for the best heart doctor in your area, ask family and friends for recommendations, read online reviews, examine the doctor's credentials, and read about their experience in cardiology.
Consider selecting a heart doctor who has excellent patient reviews and is nationally recognized, as a result of which he or she is trusted and featured in the media. Next, compare them to nearby heart doctors to see if they have academic appointments or clinical and research fellowships. It will give you an idea of how dedicated they are to their profession.
Dr. Reisman has an excellent reputation and is frequently recommended by family and friends. He is a well-known New York City cardiologist and a skilled Manhattan heart doctor specializing in diagnosing and treating cardiovascular diseases such as chest pain, shortness of breath, palpitations, and low blood pressure. Every patient is personally diagnosed and tested by Dr. Reisman.
We've put together a checklist to help you find the best cardiology specialist in your area. It is a list of the most important factors to consider when selecting a heart specialist for yourself.
| Criterias | Dr. Steven Reisman | Other Providers |
| --- | --- | --- |
| Experience | 30+ years, over 10,000 tests performed | |
| Recognitions | Investigator with the Food and Drug Administration (FDA) | |
| Online reviews | Google reviews: 4.9 stars / 95 reviews (Average accross 3 locations) | |
| Equipment | Our center is equipped with the most advanced technologies for the most accurate cardiac diagnosis | |
| Publications | Original research presented at the American Heart Association, the American College of Cardiology, the Society of Nuclear Medicine | |
| Clinical Research | Presented original research at the American College of Cardiology | |
| TV/Media apperances | FOX, CNN, CBS, Inside Edition, i24News, Fox Business News, Wall Street Journal Digital Network | |
| National recognitions | He has been featured as a top cardiologist in New York Post, Wall Street Journal, Forbes, The Washington Post, MSN | |
| Memberships | American College of Cardiology, American Heart Association, American Heart Association, American Society of Nuclear Cardiology | |
| Awards | Patients' Choice Award | |
| Office Locations | Upper East Side, Midtown, Financial District / Wall Street | |
| Flexible hours | Early morning and late evening appointments | |
| Hospital affiliation | Affiliated with the best hospitals, including NYU Langone | |
| Testing and screening | In-office heart screening to detect potential diseases at earliest stage | |
| Insurances | Most insurances accepted | |
| Emergency appointments | Same-day emergency appointments available | |
★★★★★
Amazing doctor
Amazing doctor, great bedside manners, great attitude, very resourceful. Doctor has all machines needed for cardiac tests so he won't need to send you elsewhere to check on your stress test, Ekg and more. Accepts insurance. I went to the Upper East Side cardiac office.
Heart Attack and Sudden Cardiac Death
Aortic Valve Surgery
Women and Heart Disease
Aspirin in the Prevention of Heart Disease
When Do You Need a Cardiac Doctor?
Heart disease continues to be the leading cause of death in the US and worldwide. This emphasizes the importance of regular heart check-ups. In fact, 1 in every 4 deaths in the US is due to various cardiovascular conditions. If any of the conditions listed below apply to you, it means you should see a cardiologist as soon as possible.
When your family doctor advises you to see a heart doctor.
If a family member had a heart condition. Any heart disease in the family history increase your chance of having heart problems.
When you have a higher risk of developing heart disease. Risk factors for heart disease include high cholesterol and hyperlipidemia, being a diabetic, high blood pressure, smoking tobacco, obesity, and family history of heart disease.
If you recently noticed your heartbeat is faster than before.
When you had your first heart attack, regardless of how minor.
Symptoms such as chest discomfort, "indigestion", shortness of breath, palpitation, fainting, and increased fatigue.
It could make all the difference between a cardiologist picking up on a small and seemingly insignificant symptom at a stage when treatment is easier and less invasive. If you feel you need assistance or you have heart problems, consult the best rated Manhattan cardiology specialist Dr. Reisman today.
Even if you have not been diagnosed with any heart issues, a simple diagnostic test could be worth the trouble because it will help manage your risk.
★★★★★
Great service
Great service, same day stress test appointment, accepted my insurance, very knowledgeable and great staff. Highly recommend.
What to Expect From the Top-Rated Cardiologist Dr. Reisman?
Dr. Reisman provides you with the most accurate electrocardiogram, echocardiogram, vascular, stress, and cholesterol tests. He will interpret test results in a way that you can understand. If you have a family history of cardiovascular diseases, such as a sibling or parent diagnosed at a young age, you should schedule an appointment. You should entrust your diagnosis and treatment to the best cardiologist you can find, such as Dr. Reisman.
You can benefit from having more advanced and specialized cardiac care to prevent any possible heart problems. Even if you decide to remain with your regular physician, there are still things you can do to help manage any risks with our best-rated heart doctor.
★★★★★
absolutely
fantastic
The service here was great, the doctors are absolutely fantastic all and all I would definitely recommend Dr Reisman as the best Manhattan Cardiologist
The Most Cutting-Edge Heart Diagnostic Technology
We have invested in the most cutting-edge, advanced equipment for all of our heart screening services. Newest technologies enable us to detect possible cardiovascular disease early enough to manage better or even prevent heart problems. Our team of best cardiology doctors in Manhattan strongly believes that early detection is the best form of prevention. Visit our diagnostic center to the latest technologies available in the USA, physicians' expertise, and accurate diagnosis.
★★★★★
highly
recommend
I would highly recommend the New York Cardiac Diagnostic Center in NYC. The staff was very professional and courteous. I called the day before and got an appointment the next day with the cardiologist. All procedures were carefully explained and I was made to feel very comfortable during the entire process.
Personalized Approach to Every Patient
One of the most important aspects of any new healthcare provider relationship is communication. It is critical that you feel at ease speaking with a cardiologist in your area. Managing your heart condition may necessitate a lengthy and challenging process in your life. That is why it is beneficial to work with heart doctors who understand and respect your situation.
Dr. Reisman, our leading cardiology specialist, believes that the only way to provide the best cardiac care possible is through a personalized, no-compromise approach. Our team offers customized care to meet your requirements for prompt evaluation and accurate diagnosis.
★★★★★
top cardiologists
in NYC
After experiencing some chest pain, my wife found Dr. Reisman online after reviewing the top cardiologists in NYC. I was able to get an appointment right away for cardic testing and a stress echo and Dr. Reisman and his staff, especially Andre, they were very friendly and professional. Dr. Reisman did a great job of explaining everything and comprehensive tests were performed, which thankfully, were negative for heart problems. In light of my experience with Dr. Reisman and his professional staff, I offer this unsolicited review and highly recommend him.
If you have any questions for the best-in-class Manhattan cardiologist or would like to schedule a consultation, please feel free to contact Dr. Reisman of the New York Cardiac Diagnostic Center. Indicate which cardiology office near you (Upper East Side, Midtown West, or Wall Street) you would like to see for a consultation.