Home / Holter Monitor in NYC
A Holter ECG monitor is usually a 24-hour monitor worn to determine if an individual who has palpitations has any irregular heartbeat or abnormal normal heart rhythm that may require medication.
This device keeps track of one's heart rhythm and all heartbeats over 24 hours. In certain instances, a long-term monitor can be worn for one or two weeks.
The ability to record your heart rhythm over a period of 24 hours increases the likelihood of obtaining important cardiac diagnostic information that can direct appropriate medical treatment and to discover why you are having heart palpitations.
After your test period, the NYC cardiologist, Dr. Steven Reisman, will take the data from the monitor, analyze it, and produce a comprehensive report for your doctor.
The Ambulatory "Holter" Electrocardiographic (ECG) Monitoring test will ultimately provide you, your primary doctor, and the cardiologist with imperative information on which to base any decisions about your health.
Dr. Reisman is the best! Fabulous diagnostician and cardiologist. Very patient…he always explains everything very thoroughly to me. A professional organization with warm and friendly staff and a great office with all the high tech devices so everything is done under one roof. Easy to schedule appointments. Empathetic. Accepts insurance. Always less than five minutes in the waiting room. He gets my highest recommendation.~ ZocDoc
The Ambulatory "Holter" Electrocardiographic (ECG) Monitoring Test is Performed to:

Identify abnormal beats and heart rhythms
Identify the cause of a racing heart
Evaluate your symptoms to see if it is related to your heart
Assess if your medications are controlling your symptoms or a known abnormal rhythm
To determine whether an abnormal heart rhythm (heart palpitations) might be the cause of a patient experiencing unexplained dizziness or blackouts
Heart Attack and Sudden Cardiac Death
Aortic Valve Surgery
Women and Heart Disease
Aspirin in the Prevention of Heart Disease
Doctor's note:
The test is completely painless and it is important that you wear the monitor throughout the day and night. It is also important that you do not get the monitor wet so please do not have a bath or shower while wearing it. It takes about 15 minutes to have the device applied and set up and about 5 minutes to remove it. Additionally:
You should wear loose clothing so that the monitor can be worn easily under your clothes
You should take a bath or shower before coming to your appointment as you will not be able to do so while wearing the Holter monitor
Do not apply any body lotion or oil to your skin before the appointment, as this makes it difficult to attach the electrodes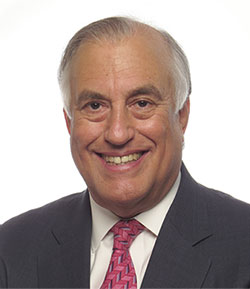 Dr. Steven Reisman is an internationally recognized cardiologist and heart specialist. He is a member of the American College of Cardiology, American Heart Association, and a founding member of the American Society of Nuclear Cardiology.
Dr. Reisman has presented original research findings for the early detection of "high risk" heart disease and severe coronary artery disease at the annual meetings of both the American College of Cardiology and the American Heart Association. Dr. Reisman was part of a group of doctors with the Food and Drug Administration who evaluated the dipyridamole thallium testing technique before the FDA approved it.
Dr. Steven Reisman's academic appointments include Assistant Professor of Medicine at the University of California and Assistant Professor at SUNY. Hospital appointments include the Director of Nuclear Cardiology at the Long Island College Hospital.