Home / Cardiac Nuclear Imaging (Nuclear Stress Test)
Heart testing can be useful in individuals who have major risk factors of heart disease such as elevated lipids, a history of smoking, diabetes mellitus, hypertension, obesity, and a family history of heart disease. A consultation in combination with testing is also recommended for those who have symptoms of chest pain, shortness of breath, palpitations, and fainting.
What to Expect During Nuclear Exercise Testing
An intravenous (IV) access will be placed in your arm, and a nuclear isotope will then be injected at peak exercise (stress). Electrodes will be painlessly placed on your skin, and you will be asked to walk on a treadmill, slowly at first, with gradual increases in the speed and incline of the machine every three minutes.  During this time, you will be monitored for symptoms, heart rate, and rhythm.  This test will be terminated at any time if you are unable to continue or at the cardiologist's advice.  Once the exercise portion of the test is complete, images of your heart will be taken. You will then return for repeat resting pictures sometime after a 3 to 14-hour break.
Dr. Reisman is a fantastic cardiac doctor. He took me at the last minute when I felt I was having heart issues and the same day had a nuclear stress test done. This helped me to know that a) my heart is fine but b) that I have an autoimmune deficiency called disautonomia which explains my exhaustion, chest pains etc. Highly recommend this doctor. ~ ZocDoc
A nuclear exercise test is performed in three stages:

Stress test: Exercise and / or medication stress
Stress pictures of the heart
Resting pictures of the heart after a 3 to 14-hour break
The medical doctor might perform a nuclear stress test to determine if:
Areas of your heart are damaged
Your coronary arteries are blocked
The blood flows normally through your heart
The size and shape of your heart is normal
To determine the differences between how your heart performs at rest and during exercise
What does nuclear stress test can tell your cardiologist?
The nuclear stress test can give cardiologists vital information regarding:
The size of the chambers in the heart
How well the heart is pumping blood
The heart itself, whether any of it, for example, muscle, is damaged
The health of arteries that provide blood to the heart (coronary arteries), whether they have narrowed or are blocked due to coronary artery disease
How effective a current treatment has been (heart surgery, angioplasty, medications, etc.)
What to expect after having a heart attack.
Heart Attack and Sudden Cardiac Death
Aortic Valve Surgery
Women and Heart Disease
Aspirin in the Prevention of Heart Disease
What Are Medical Prescriptions Before Nuclear Exercise Testing?
Typically, the following drugs may be stopped before a nuclear stress test. However, be sure to ask the Manhattan heart specialist before stopping these drugs and follow his instructions:
Beta-Blockers: Lopressor, metoprolol, Toprol XL, atenolol, Inderal, propranolol.
Isosorbide mononitrate (Imdur, ISMO), dinitrate (Isordil)
Nitroglycerin (Nitropatches, Nitrostat)
Dipyridamole (Persantine, Aggrenox) — Stop taking 48 hours before the test.
Erectile dysfunction drugs
Doctor's Note: Do not eat or drink anything for at least three hours before your nuclear stress test except for water. A nuclear stress test is a two-part test with the first part 1.5 hours and the second part 30 minutes.  The second part will take place anywhere from 3 to 14 hours after the first part.  If you are pregnant or suspect that you might be, find the best cardiologist or Dr. Reisman and immediately tell him. Nuclear Cardiology tests are not performed if you are pregnant.
If you have any questions for the best in class NYC cardiologist or would like to schedule a consultation or appointment, please feel free to contact Dr. Steven Reisman of the New York Cardiac Diagnostic Center and indicate which Manhattan office (Upper East Side, Midtown Manhattan, or Wall Street / Financial District) you would like to see the cardiologist for a cardiac consultation.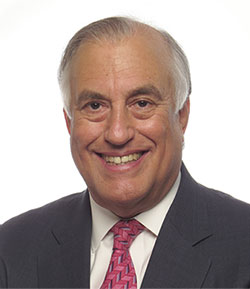 Dr. Steven Reisman is an internationally recognized cardiologist and heart specialist. He is a member of the American College of Cardiology, American Heart Association, and a founding member of the American Society of Nuclear Cardiology.
Dr. Reisman has presented original research findings for the early detection of "high risk" heart disease and severe coronary artery disease at the annual meetings of both the American College of Cardiology and the American Heart Association. Dr. Reisman was part of a group of doctors with the Food and Drug Administration who evaluated the dipyridamole thallium testing technique before the FDA approved it.
Dr. Steven Reisman's academic appointments include Assistant Professor of Medicine at the University of California and Assistant Professor at SUNY. Hospital appointments include the Director of Nuclear Cardiology at the Long Island College Hospital.