Home / Fainting Treatment Manhattan NYC | Cardiac Syncope Treatment Doctor
Fainting or loss of consciousness can be due to both cardiac and non-cardiac causes. A consultation with a cardiologist can be extremely useful in determining whether there is a heart problem or whether it is not cardiac related.
Fainting — also known as syncope, passing out or loss of consciousness — is usually related to insufficient blood flow to your brain. This event may be due to having low blood pressure. It could also mean that your heart isn't pumping enough oxygen to your brain. Syncope, or passing out for no apparent reason, also could be a sign of an underlying medical condition.
Dizziness means you have a sensation of feeling faint, unsteady or woozy. If you feel like your surroundings are spinning, that's called vertigo, and that may or may not be related to your heart. If you frequently feel dizzy, however, it's probably disrupting your life.
You don't have to wait until you experience more severe symptoms than just being dizzy. At the first sign of sudden dizziness that you know isn't related to a current circumstance, go see the top Manhattan cardiologist at the cardiac center for diagnosis and treatment. Only a qualified cardiology doctor can determine exactly what's going on and find an effective treatment.
Great service, same day stress test appointment, accepted my insurance, very knowledgeable and great staff. Highly recommend. ~ ZocDoc
Signs and Symptoms Associated with Dizziness or Fainting
The intensity of your dizziness can range from mild to severe. You may feel weak, confused, off-balance or just a little bit lightheaded. At the other extreme, you may feel like the room is spinning so dramatically that you can't even sit up. Additionally, fainting can lead to falls, which can have dramatic consequences. For example, you may hit your head when you fall or you may black out at the top of a flight of stairs.
Episodes of syncope may be preceded by a headache, nausea, vomiting or confusion. You may experience heart palpitations, feel unsteady or weak and then suddenly fall to the ground. Then again, there may be absolutely no other symptoms that occur just before you faint.
Causes of Dizziness or Passing Out
Dizziness or lightheadedness has many possible causes, including side effects from certain medications, motion sickness and inner ear disturbances. Syncope also may occur as a result of heavy sweating, dehydration, overheating and sudden changes in body position.
Losing consciousness may indicate potentially serious cardiac problems that require immediate medical attention. Follow up with your doctor or cardiac specialist even if you have just one incident. Conditions that can lead to fainting include:
Arrhythmias or abnormal heartbeat
Cerebrovascular and neurologic disease
Valvular disease
Hypertrophic cardiomyopathy
Orthostatic hypotension, which is a form of low blood pressure that hits you when you stand up suddenly after sitting or lying down
Vasovagal syncope, which is when you faint because of triggers such as emotional distress, fear, or anxiety
Diagnosing Syncope and Dizziness
Episodes of dizziness or fainting can indicate serious medical problems, so your NYC cardiologist carefully evaluates all your symptoms. He asks questions, such as whether you're short of breath, experiencing nausea or other symptoms and whether you've had a recent medication change.
In addition to a thorough history and physical examination, your doctor may order tests to reach a firm diagnosis that may include:
Electrocardiogram (ECG) to record the electrical activity of your heart
Heart monitor, which uses electrodes to record information about your heart's rate and rhythm
Carotid Doppler, which uses ultrasound to examine your carotid arteries to identify blockages or narrowing issues
Echocardiogram, which uses high frequency soundwaves to capture an image of your heart structures
Tilt table to record blood pressure and heart rate while the table you're lying on is tilted to different positions, which can identify the cardiovascular causes of syncope
Blood tests to evaluate if you have anemia or metabolic changes
Heart Attack and Sudden Cardiac Death
Aortic Valve Surgery
Women and Heart Disease
Aspirin in the Prevention of Heart Disease
Dizziness and Fainting Treatment in NYC

Some causes of dizziness or fainting are minor and don't require treatment beyond avoiding triggers such as dehydration, standing in one place or becoming overheated. Once it's determined that you aren't in danger from heart problems or other traumatic diseases, your doctor advises you on the best lifestyle changes for your condition. Treatment for other causes of lightheadedness, dizziness or fainting depends on the underlying cause.
Your Manhattan cardiologist may prescribe one or more medications or make changes to medication you're already on. He may implant a pacemaker to help keep your heart rhythm regular. If your heartbeat is too rapid, your cardiology doctor may recommend an implantable cardioverter defibrillator (ICD) to continually monitor your heart. Your cardiologist determines the syncope causes and treatment that is right for you. Contact us for an evaluation.
If you have any questions for the best New York City cardiac doctor or would like to schedule a consultation or appointment please feel free to contact Dr. Steven Reisman of the Manhattan Cardiology Center and indicate which Manhattan office (Upper East Side, Midtown Manhattan, or Wall Street / Financial District) you would like to see the cardiologist for a fainting or syncope treatment consultation.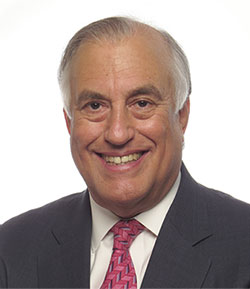 Dr. Steven Reisman is an internationally recognized cardiologist and heart specialist. He is a member of the American College of Cardiology, American Heart Association, and a founding member of the American Society of Nuclear Cardiology.
Dr. Reisman has presented original research findings for the early detection of "high risk" heart disease and severe coronary artery disease at the annual meetings of both the American College of Cardiology and the American Heart Association. Dr. Reisman was part of a group of doctors with the Food and Drug Administration who evaluated the dipyridamole thallium testing technique before the FDA approved it.
Dr. Steven Reisman's academic appointments include Assistant Professor of Medicine at the University of California and Assistant Professor at SUNY. Hospital appointments include the Director of Nuclear Cardiology at the Long Island College Hospital.