Home / Heart Tests
Heart testing can be useful in individuals who have one of the major risk factors of heart disease such as elevated lipids, history of smoking, diabetes mellitus, hypertension, obesity, and a family history of heart disease. A consultation in combination with testing is also recommended for those who have symptoms of chest pain, shortness of breath, palpitations, and fainting.
What is Heart Testing
Heart testing provides you and your doctor with detailed information regarding the overall condition of your heart. There are many diverse types of cardiac disease. Each of them affects different functions and parts of the cardiovascular system. That is why we have a set of various heart tests in order to evaluate the heart and make an accurate diagnosis. Cardiac tests in NYC are used to detect abnormalities in the blood vessels or within the heart. Cardiac testing plays a crucial role in early detection of possible heart problems and enables you to start treatment early and even prevent these issues altogether. A heart screening or cardiac testing can save you and your loved one's life.
Read more: Basic Anatomy and Function of the Heart
What Is the Purpose of Cardiac Testing?
The purpose of heart tests NYC is to detect and assess potential cardiac abnormalities that may put you at risk for conditions such as a heart attack.
The ultimate goal of cardiac tests are to detect heart disease, as well as risk factors for stroke, at its earliest and most treatable stage.
Heart screening tests will vary due to age and risk factors and may include lab tests, for evaluation of cholesterol and triglyceride, and imaging tests that produce pictures of the heart to evaluate if there is evidence of enlargement of the heart or even of a prior "silent" heart attack.
OMG! Absolutely satisfied! Needed a Cardiologist for a few months now. Using my insurance carriers site was such a waste of time. Stumbled upon zocdoc and found a great heart doctor in Dr Reisman. He is so friendly and made me feel at ease during the stress test. One look in his office and you get the sense that he is very current with his medical knowledge. Also the office website has so much information, it's like having a personal cardiologist, how cool is that! I live in Staten Island and he is so worth the trip. I'm on my way to a healthy heart with a doctor I trust!! Btw the staff is wonderful as well Liberty, Mo and especially AZRA !! ~ ZocDoc
What does the cardiologist screen for during a heart test?
Aneurysm
Arrhythmia
Arterial Disease
Atrial Fibrillation
Heart Disease
Heart Murmur
High Blood Pressure
High Cholesterol
Risk of heart attack
In most cases, cardiac testing or cardiovascular screenings are performed on both men and women people beginning in their 40s or early 50s. At times cardiac testing can be done at an earlier age especially if a cardiac risk factor is present such as hyperlipidemia, diabetes mellitus, obesity, family history of heart disease, or a smoking history. Cardiac screening may also be done with a history of chest discomfort, shortness of breath, or palpitation.
When Should You Get a Cardiovascular Test?
Usually, people have a pretty good idea about their overall health based on their lifestyle habits such as diet and exercise, but this isn't foolproof. A new study has shown that even though people may think they are healthy, it is not always a good indication of their risk for cardiovascular disease. Cardiac disease is a major cause of death in the United States, killing over 800,000 people annually. A heart test in NYC is a good way to determine the actual condition of your heart.
If you are experiencing any of the following, it is imperative that you schedule a consultation with an NYC heart doctor / cardiologist and consider performing cardiac tests to rule out the possibility of any heart issues:
Chest Pain (exercise related)
Severe Breathlessness
Prolonged Dizziness
Fainting/Blackouts
Heartburn or indigestion
Unusual jaw or neck pain
Fatigue especially in women over 40 years old
Risk factors for potential heart disease include:
Family history of carotid artery disease or coronary artery disease (plaque)
Age
Smoking
High blood pressure
Diabetes
High cholesterol or triglycerides
Obesity
In many cases a cardiac testing in NYC can be scheduled the same day. Come visit Dr. Reisman for noninvasive assessment of the coronary circulation.
Heart Attack and Sudden Cardiac Death
Aortic Valve Surgery
Women and Heart Disease
Aspirin in the Prevention of Heart Disease
Uncontrolled Risk Factors


People who fall into this category will often have high blood pressure and high blood sugar levels that are not controlled, and they may have diabetes. Other uncontrolled factors include failing to perform regular exercise, eating an unhealthy diet and smoking. Each of these factors is significant enough to affect heart health, but frequently a person will have more than one habit affecting their level of risk. This can make the process of preventing heart issues more complicated and increases the need for heart tests in NYC in order to more closely monitor the overall health of the heart.
A heart test is especially recommended when multiple factors are present. Patients often need significant help and support in reducing them as initially, it can seem overwhelming to make the type of lifestyle changes needed to lower the risk of heart problems. However, cardiac tests and working with a team that includes a cardiologist and dietician can make a huge difference to people facing these challenges. If this applies to you, a team can help you stick to the plan and are there to help you succeed.
Do you have any questions for the best in class NYC cardiologist regarding a cardiovascular test? Would you like to schedule a consultation or appointment for cardiac testing? Please feel free to contact Dr. Steven Reisman of the New York Cardiac Diagnostic Center and indicate which Manhattan diagnostic cardiology office (Upper East Side, Cardiologist Midtown NYC, or Wall Street / Financial District) you would like to see the cardiologist for a cardiac heart test and consultation.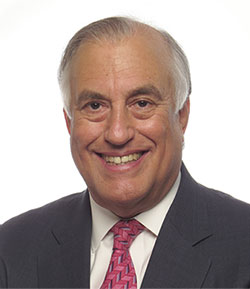 Dr. Steven Reisman is an internationally recognized cardiologist and heart specialist. He is a member of the American College of Cardiology, American Heart Association, and a founding member of the American Society of Nuclear Cardiology.
Dr. Reisman has presented original research findings for the early detection of "high risk" heart disease and severe coronary artery disease at the annual meetings of both the American College of Cardiology and the American Heart Association. Dr. Reisman was part of a group of doctors with the Food and Drug Administration who evaluated the dipyridamole thallium testing technique before the FDA approved it.
Dr. Steven Reisman's academic appointments include Assistant Professor of Medicine at the University of California and Assistant Professor at SUNY. Hospital appointments include the Director of Nuclear Cardiology at the Long Island College Hospital.