Home / High Cholesterol Treatment Manhattan NYC | Metabolic Syndrome Doctor
High cholesterol or hyperlipidemia is an abnormal finding on a blood test and is one of the risk factors for both heart attack and stroke. In certain individuals, this finding may suggest a need for further diagnostic evaluation to see if there is a buildup of this cholesterol or plaque in the arteries supplying the heart and those leading to the brain which may eventually cause a blockage.
Cholesterol is a type of lipid or fat your body uses to function properly. The goal of health is to achieve a state of balance in your body to ensure it functions optimally. The moment any organ or system in your body slips out of balance, health issues become apparent. There are four cholesterol-related measurements that your physician tracks:
Your total cholesterol count
The amount of high-density lipoprotein (HDL) cholesterol in your bloodstream
The amount of low-density lipoprotein (LDL) cholesterol present
Your triglyceride count
HDL is referred to as the good cholesterol while LDL is the bad cholesterol. Hyperlipidemia is a condition in which your body contains too much LDL cholesterol. In general, you want to raise your HDL count while reducing your LDL count. Hyperlipidemia increases the presence of fatty deposits in your arteries and can lead to blockages, resulting in a variety of coronary diseases.
Read more: Warning Signs of Clogged Arteries
Contributing Factors to High Cholesterol
One reason for having high cholesterol may be a metabolic syndrome, defined as having three or more of: a large waist, high triglyceride levels, reduced HDL cholesterol level, increased blood pressure or elevated fasting blood sugar. Metabolic syndrome is often characterized by an apple- or pear-shaped body.

You need tests to determine whether your cholesterol is out of your control due to a genetic predisposition or within your control through nutrition and weight management. When your local cardiology doctor or a leading heart specialist Dr. Reisman of cardiovascular diagnostic center knows why you have high cholesterol, you can get effective treatment. Some tests your doctor may conduct include:
I have never been to a doctor as knowledgeable and caring as Dr Reisman. Excellent bedside manner, highly knowledgeable and simply brilliant. His office staff is excellent and you are seen at your assigned time – super rare in NYC. Don't consider any other cardiologist because he is as good as it gets, really ~ ZocDoc
Preventing High Cholesterol
Preventing high cholesterol isn't as difficult as it may seem, especially if you're genetically predisposed to this condition. In fact, the same steps required to lower cholesterol once it gets too high are the same you should follow to prevent it from developing in your body in the first place.
A heart-healthy diet is the key to keeping your body free of high cholesterol. Be mindful of the kind of fats you ingest, as foods like meat, dairy and trans fats promote the development of more LDL cholesterol. Foods to avoid include:
Lamb
Pork and bacon
Cookies, cake and pastries
Poultry with skin
Buttered popcorn
Potato chips and crackers
Food products that have partially hydrogenated or hydrogenated vegetable oils
Foods that should be in your diet include:
Salmon, trout, sardines and albacore tuna
Legumes, nuts and seeds
Olive oil, avocado oil, safflower oil
Low-fat milk or fat-free milk
Oats and oat bran
Oranges
Blueberries
Brussels sprouts
Chia seeds
Ground flaxseeds
Dark chocolate
Barley
Psyllium, a soluble fiber
Heart Attack and Sudden Cardiac Death
Aortic Valve Surgery
Women and Heart Disease
Aspirin in the Prevention of Heart Disease
How you prepare your food is equally important. Place foods that contain fat on a rack when they're cooking so the fat drains off. Also baste your food with wine instead of the fat drippings. Following these steps will lower your cholesterol and improve the quality of your life.
Treating High Cholesterol in NYC
Whether you need hyperlipidemia treatment or metabolic syndrome treatment is up to your Manhattan cardiologist to decide. Hyperlipidemia treatment most often means taking medication to control your symptoms while you focus on lifestyle changes that naturally reduce the LDL while raising your HDL count. Medications include:
Statins
Cholesterol absorbing inhibitors
Bile-acid-binding resins
Injectable medications, such as PCSK9 inhibitors
Statin drugs are by far the most common way to control your high cholesterol. In fact, almost 30 percent of Americans take a statin. For your triglycerides, you may be directed to take fibrates, niacin or an Omega-3 fatty acid supplement. Metabolic syndrome treatment involves treating your cholesterol, blood pressure and blood sugar. For more information or to have your cholesterol levels checked, make an appointment at the New York Cardiac Diagnostic Center.
If you have any questions for the best cardiologists in NYC or would like to schedule a consultation or appointment please feel free to contact Dr. Steven Reisman of the New York Cardiac Diagnostic Center and indicate which Manhattan office (Upper East Side, Midtown Manhattan, or Wall Street / Financial District) you would like to see the cardiologist for a fast low blood pressure treatment consultation.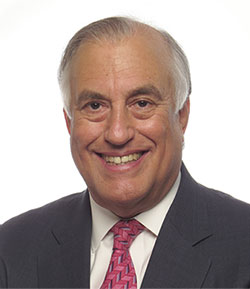 Dr. Steven Reisman is an internationally recognized cardiologist and heart specialist. He is a member of the American College of Cardiology, American Heart Association, and a founding member of the American Society of Nuclear Cardiology.
Dr. Reisman has presented original research findings for the early detection of "high risk" heart disease and severe coronary artery disease at the annual meetings of both the American College of Cardiology and the American Heart Association. Dr. Reisman was part of a group of doctors with the Food and Drug Administration who evaluated the dipyridamole thallium testing technique before the FDA approved it.
Dr. Steven Reisman's academic appointments include Assistant Professor of Medicine at the University of California and Assistant Professor at SUNY. Hospital appointments include the Director of Nuclear Cardiology at the Long Island College Hospital.