Home / Stroke
A stroke is a condition where there is an interruption of blood supply to a part of the brain. A visit to a cardiologist can help determine if one is at risk for a stroke by evaluating one's blood pressure and vascular condition.
More people in the United States die from a stroke than almost every other cause. It's the fifth leading cause of death in the country. It also disables more adults than any other single cause.
Early detection is important as strokes may be the manifestation of underlying heart disease. Consult the best cardiologists at the New York Cardiac Diagnostic Center to rule out serious heart conditions like peripheral artery disease or coronary artery disease. To get started on the road to heart health and to avoid strokes, contact the NYC cardiology team at the New York Cardiac Diagnostic Center.
If You Have a Stroke …
Immediate medical treatment is necessary to recover from a stroke with minimum damage. Strokes occur when the blood supply to the brain is either interrupted or greatly reduced. Without fresh blood and starving for oxygen, brain cells start dying, which puts the body in distress, leading to a stroke.
Signs that you're having a stroke include:
A droopy smile
Trouble walking without stumbling
Blurry vision
Slurred speech
Difficulty speaking or understanding
Numbness in your face, arm or leg
Paralysis on one side of your body
Inability to lift both arms over your head at the same time
Dr. Steven Reisman is very smart and has great bedside manners. He will send as much time as you need and will have a plan to help you get better. The office staff is very nice and can always get you an appointment in a reasonable amount of time and he takes insurance. ~ ZocDoc
Types of Strokes


A transient ischemic attack (TIA) or ministroke happens when the blood flow to the brain, spinal cord or retina is temporarily interrupted. The symptoms usually disappear after a few minutes, and if treated quickly, the damage isn't permanent. The risk of getting another stroke within 48 hours is very high, as one in three people suffer another massive stroke. A ministroke is generally seen as an early warning signal from your body.
In addition to TIAs, the two other types of strokes are:
Ischemic stroke occurs in about 80 percent of stroke patients. The arteries that carry the blood to the brain become blocked or narrowed, mainly due to the fatty deposits called plaque in your bloodstream that causes a blood clot.
Hemorrhagic stroke is when a blood vessel in your brain bursts or leaks. It can lead to severe headaches as the pressure builds up in your brain. The blood vessels can break because of certain conditions like hypertension, aneurysms and taking blood thinner medications.
Risk Factors for Stroke
Every 40 seconds, another American suffers a stroke. The probability that the person is African American is twice as likely as a Caucasian. Men too are at a higher risk level than women, but with women, the stroke is more likely to be fatal.
Another major risk factor is genetics. If you have a family history of heart disease, the risk increases. You're twice as likely to suffer a stroke when you're 55 years old or older. For women especially, the risk also increases if you take birth control pills or have decreased levels of estrogen, such as after menopause. Routine checkups with the best cardiologists from the New York Cardiac Diagnostic Center help you keep abreast of any worrying conditions.
Other reasons for a stroke include:
Diabetes
High blood pressure
Sleep apnea
Smoking
Alcohol consumption
Drug addiction, especially to cocaine and methamphetamines
Medical Tests for a Stroke Diagnosis in NYC
If you're genetically inclined toward a heart condition, vigilance is important. Your cardiologist in Manhattan performs several tests to check how serious your heart condition is. Along with treatments like anti-platelet drugs and anticoagulants, your doctor may also recommend a healthy diet and exercise.
Some of the medical tests that the top cardiovascular doctor in Manhattan Dr. Reisman use include:
Electrocardiogram (ECG). An ECG detects your heartbeats. It's recommended when you have irregular heartbeats, chest pain or palpitations. An ECG also detects serious heart conditions, such as the enlargement of your heart and pericarditis, along with showing the real damage to the heart muscles after a stroke or heart attack.
Carotid doppler test. This is a non-invasive test that uses sound waves to see if there are any arteries that are blocked or are narrowed due to fat build up. Doctors usually use this test to judge how much at risk you are of having a stroke.
Heart monitors. Used as a preventive measure for people who are more at risk to get another stroke or worse, a heart attack. Patients with atrial fibrillation are five times more likely to get a stroke than others.
Heart Attack and Sudden Cardiac Death
Aortic Valve Surgery
Women and Heart Disease
Aspirin in the Prevention of Heart Disease
Keep Your Heart Healthy
To prevent permanent damage to your brain and heart, you must get treated within three hours of having a stroke. But if you truly want to keep your heart, brain and arteries healthy, you need to change your lifestyle before you ever have a stroke. According to the Centers for Disease Control, almost 80 percent of strokes are preventable by just changing your habits. For example:
Control your blood pressure
Keep your diabetes in check
Quit smoking and drink in moderation
Eat healthy foods to reduce your weight
Exercise and meditate to keep stress at bay
Lower your cholesterol and saturated fat intake
To get started on the road to heart health and to avoid strokes, contact the cardiology team at the New York Cardiac Diagnostic Center. Get a correct diagnosis and the treatment you need to keep your cardiovascular system healthy.
If you have any questions for the best in class Manhattan cardiologist, top stroke tests and diagnosis specialist or would like to schedule a consultation or appointment please feel free to contact Dr. Steven Reisman of the New York Cardiac Diagnostic Center and indicate which Manhattan office (Upper East Side, Midtown Manhattan, or Wall Street / Financial District) you would like to see the cardiologist for the stroke evaluation consultation.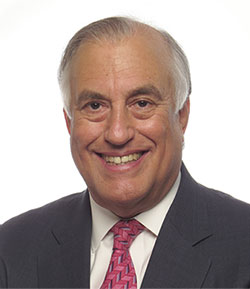 Dr. Steven Reisman is an internationally recognized cardiologist and heart specialist. He is a member of the American College of Cardiology, American Heart Association, and a founding member of the American Society of Nuclear Cardiology.
Dr. Reisman has presented original research findings for the early detection of "high risk" heart disease and severe coronary artery disease at the annual meetings of both the American College of Cardiology and the American Heart Association. Dr. Reisman was part of a group of doctors with the Food and Drug Administration who evaluated the dipyridamole thallium testing technique before the FDA approved it.
Dr. Steven Reisman's academic appointments include Assistant Professor of Medicine at the University of California and Assistant Professor at SUNY. Hospital appointments include the Director of Nuclear Cardiology at the Long Island College Hospital.