Home / Chest Pain Treatment Manhattan NYC | Chest Wall, Pleuritic Pain Doctor, Top Specialist
If one experiences the acute onset of crushing or burning chest pain possibly associated with shortness of breath, nausea, or sweating this may be the sign of a heart attack and one should immediately call 911.
Chronic chest pain can also be due to an underlying heart condition and one should seek consultation with a cardiologist.
While there are many reasons for ache in your chest, the type of pain you feel provides important clues to its cause. If you feel a dull ache in your chest that sharpens when you twist, it may be a pulled muscle. If it feels like something pressing on your chest, it may be heart trouble. Whatever your chest pain feels like, find the best cardiologists at the Cardiology Manhattan Center.
If your pain originates in your heart or lungs, you're in a potentially life-threatening situation. That's why you must get to a chest pain doctor who has the tools and experience to accurately and quickly diagnose your condition.
When time is of the essence, you need urgent treatment, especially if your chest pain is accompanied by:
Trouble breathing or swallowing
Cold, clammy sweating
Jaw pain
Dizziness or nausea
Pressure in your chest or what you think is indigestion
Radiating pain to your neck, jaw, back, shoulders or either arm
Sharper pain when coughing, moving or deep breathing
I have never been to a doctor as knowledgeable and caring as Dr Reisman. Excellent bedside manner, highly knowledgeable and simply brilliant. His office staff is excellent and you are seen at your assigned time – super rare in NYC. Don't consider any other cardiologist because he is as good as it gets, really ~ ZocDoc
Cardiac Causes of Chest Pain

When you arrive at the New York Cardiac Diagnostic Center, the best cardiac doctor in NYC Dr. Reisman focuses on heart ailments. If it turns out you have a heart problem, that's the most important care you need. Otherwise, you're referred to another chest pain specialist, such as a pulmonary doctor.
Chest pain ailments involving your heart include:
Your coronary arteries supply your heart with the blood and oxygen it needs to stay strong. If you have coronary artery disease, also known as clogged arteries, deposits of fat and cholesterol have narrowed those arteries. Clogged coronary arteries reduce the flow of blood to your heart. This disease weakens your heart and causes a pain that feels like a tightening vice gripping your heart. It can also masquerade as heartburn or indigestion. Get to your chest pain doctor right away if you feel this sensation.
Read more: Warning Signs of Clogged Arteries
When You Don't Have Coronary Artery Disease
Even if your coronary arteries are strong and clear, other issues may be plaguing your heart. Only the appropriate treatment can help you achieve chest pain relief, and only your cardiologist specialist can figure out what's causing your pain.
Some other heart-related chest pain causes include:
Pericarditis. With this condition, the lining around your heart is irritated and inflamed. The symptoms are similar to those of coronary artery disease, so don't hesitate getting attention. Although a viral infection can cause pericarditis, it may also be a sign of a heart attack.
Aortic disease. Like coronary artery disease, aortic disease is potentially fatal. Aortic disease can split or balloon your aorta, which is the artery through which blood leaves your heart. Marfan syndrome, a genetic disorder, is one of the causes of aorta disease.
Heart failure. Congestive heart failure refers to a condition that leaves your heart too weak or too stiff to efficiently pump enough blood to the rest of your body. Leading up to heart failure, your heart has to work harder to keep the normal amount of blood flowing through your body.
If it's not your heart that's causing your pain, you may still need medical attention for pulmonary disease, gastrointestinal disease or even musculoskeletal disease, although it's rare. Depending on your diagnosis, you may need chest wall pain treatment or pleuritic chest pain treatment in NYC. Both are serious and painful conditions.
Testing for a Heart Condition in NYC
Your chest pain specialist at the Cardiology Manhattan Center takes you through several tests, as necessary, to find the source of the problem. A correct diagnosis is the first step to successful treatment.
The tests your Manhattan cardiologist may use for diagnosis include:
These tests are painless and non-invasive. You may not need all four, as your cardiologist in NYC stops after finding the source of your pain. Follow your doctor's instructions to learn what to do to alleviate your chest ache and return to your normal routines.
Heart Attack and Sudden Cardiac Death
Aortic Valve Surgery
Women and Heart Disease
Aspirin in the Prevention of Heart Disease
If you have any questions for the best in class NYC cardiologist or would like to schedule a consultation or appointment please feel free to contact Dr. Steven Reisman of the New York Cardiac Diagnostic Center and indicate which Manhattan office (Upper East Side, Midtown Manhattan, or Wall Street / Financial District) you would like to see the cardiologist for a cardiac consultation.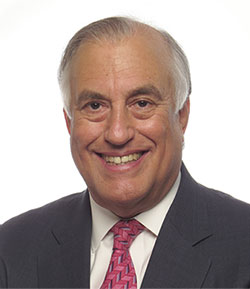 Dr. Steven Reisman is an internationally recognized cardiologist and heart specialist. He is a member of the American College of Cardiology, American Heart Association, and a founding member of the American Society of Nuclear Cardiology.
Dr. Reisman has presented original research findings for the early detection of "high risk" heart disease and severe coronary artery disease at the annual meetings of both the American College of Cardiology and the American Heart Association. Dr. Reisman was part of a group of doctors with the Food and Drug Administration who evaluated the dipyridamole thallium testing technique before the FDA approved it.
Dr. Steven Reisman's academic appointments include Assistant Professor of Medicine at the University of California and Assistant Professor at SUNY. Hospital appointments include the Director of Nuclear Cardiology at the Long Island College Hospital.