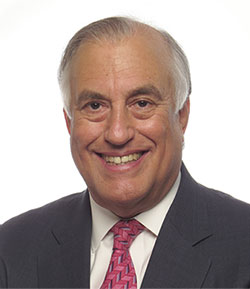 Dr. Steven Reisman is an internationally recognized cardiologist and heart specialist. He is a member of the American College of Cardiology, American Heart Association, and a founding member of the American Society of Nuclear Cardiology.
Dr. Reisman has presented original research findings for the early detection of "high risk" heart disease and severe coronary artery disease at the annual meetings of both the American College of Cardiology and the American Heart Association. Dr. Reisman was part of a group of doctors with the Food and Drug Administration who evaluated the dipyridamole thallium testing technique before the FDA approved it.
Dr. Steven Reisman's academic appointments include Assistant Professor of Medicine at the University of California and Assistant Professor at SUNY. Hospital appointments include the Director of Nuclear Cardiology at the Long Island College Hospital.