Home / Heart Screening
A cardiac screening is an evaluation to detect the risk of developing heart disease at an early stage when prevention can be instituted and the risk can be decreased. The screening will include evaluation of cardiac risk factors, a consultation, an electrocardiogram, and any non-invasive screening tests that are deemed appropriate.
What Is Cardiac Screening?
Cardiac screenings are various heart tests performed in order to discover different types of heart problems before the symptoms begin. The purpose of heart screening is to discover disease in their earliest stage when it's still possible to treat or prevent them. Cardiovascular screening for heart disease may include tests to check your blood and other fluids, tests to discover inherited genetic markers associated with heart ailments, and imaging tests for the heart.
Today, the leading cause of death worldwide is cardiovascular disease with over 17 million deaths each year. The American Heart Association is predicting that this trend will continue to increase. In the US alone, at least one person dies every 40 seconds due to heart issues. Cardiac screening tests are designed to greatly decrease the death rate through early detection and prevention.
We use the most advanced diagnostic equipment available for cardiac screenings, diagnosis, and treatment planning.
Amazing doctor, great bedside manners, great attitude, very resourceful. The cardiologist has all machines needed for all possible cardiac tests so he won't need to send you elsewhere – he has stress tests, ECG, Echo, and more. Accepts insurance! Highly recommend – gets it right the first time.~ ZocDoc
New York Cardiac Diagnostic Center, directed by NYC cardiologist, Dr. Steven Reisman has the most comprehensive suite of in-house services including heart screening test in Manhattan for:
Heart Palpitations   (Arrhythmia / Heart Rhythm Disorders)
Coronary Disease
Elevated Cholesterol
Evaluation of Heart Attack Risk
Hypertension
Heart Murmurs
Cardiomyopathy (Dilated and Hypertrophic)
Valvular Heart Disease
Aortic disease including Marfan syndrome
Whether you are seeking a cardiologist for interventional or precautionary cardiology testing or the problem is an asymptomatic heart murmur that may indicate significant valvular heart disease, the need to differentiate benign palpitations from a serious arrhythmia, the management of heart failure, or investigation of chest pain that could be angina, our NYC heart screening specialist can help.
Who Should Consider Heart Screening?

Many people assume medicine is there to cure or fix health problems, but frequently a preventative approach through the use of cardiovascular screening is far more beneficial. If you visit your primary healthcare provider regularly, they probably monitor well-known risk factors such as cholesterol and blood sugar levels and won't offer any advice or other care unless these figures register as bad or are borderline for indicating poor health. By this time, some damage may already be present. As heart disease is such a common issue, it is better to practice preventative care and especially for people who could be at higher risk.
Most people will find seeing a doctor for regular heart screenings is useful, but some people will definitely benefit more because their level of risk is higher. There are four main groups of people who could be at higher risk of developing cardiovascular disease, and these include people who have a family history of cardiac issues, those who have a personal history of heart illness from an early age, people with cholesterol disorders, and people with multiple and uncontrolled risk factors.
Heart Attack and Sudden Cardiac Death
Aortic Valve Surgery
Women and Heart Disease
Aspirin in the Prevention of Heart Disease
Family History of Heart Illness
People with a known history of cardiac problems in their family line, particularly amongst parents or siblings are advised to perform cardiac screening tests to assess the risk indicators. If your family has a known history of vascular disease, it could be that there are gene issues at play and which may increase your risk of a heart attack, even if you have a good diet and exercise regularly. It's possible to use advanced blood tests or even imaging tests of blood vessels including the coronary artery. These can determine if you have inherited any of the same factors affecting a family member with heart problems.
People who do have a strong history of cardiac ailments in their family line often think the risk doesn't apply to them. Unfortunately, this isn't true, and it's worth having a cardiology screening test to assess the level of risk. A cardiologist can provide suitable heart screening tests, and if they discover there is a genetic factor, they can work with you to reduce your risk and the risk of others close to you, for example, any children. Having a suitable treatment plan in place that includes any lifestyle modifications or medications that are useful, could help to keep your heart strong and healthy.
Cardiac Screenings in NYC to Monitor Your Health
Of course, seeing a cardiologist is great, but it's also useful to know more about your own health and to be aware of the potential risk factors, hopefully before they develop. Being more aware of your health could help you decide if or when you should see a doctor for a proper heart screening test.
Usually, most people who have heart attacks or a stroke are in their 50s and 60s, but cardiologists still see people who are significantly younger and who have heart issues. This is especially the case when the family line has a history of any heart ailments. Often people who have heart problems earlier in life will need a more significant amount of care. Not only is cardiac screening crucial for prevention but it might be necessary to screen for other indicators and to look for more innovative ways to manage these factors, reducing the overall risk.
Why Is Cardiovascular Screening Important?
Cardiovascular disease, also called coronary artery disease (CAD) is caused by various lifestyle factors like smoking, unhealthy diet, and physical inactivity. This increases your chance of developing high-risk diseases such as high blood pressure, and diabetes. Cardiovascular screening tests can identify if you are at risk of future heart problems. This is crucial since early detection is the best way to prevent complications such as heart failure, coronary artery disease, and stroke.
Do you have any questions for the best in class heart screening specialist? Would you like to schedule a consultation or appointment for a cardiovascular screening? Please feel free to contact Dr. Steven Reisman of the New York Cardiac Diagnostic Center and indicate which Manhattan diagnostic cardiology office (Upper East Side, Cardiologists in Midtown Manhattan, or Wall Street / Financial District) you would like to see a doctor for a cardiac consultation.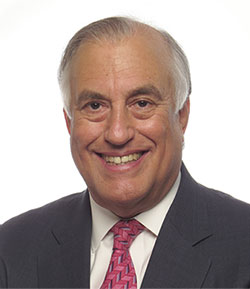 Dr. Steven Reisman is an internationally recognized cardiologist and heart specialist. He is a member of the American College of Cardiology, American Heart Association, and a founding member of the American Society of Nuclear Cardiology.
Dr. Reisman has presented original research findings for the early detection of "high risk" heart disease and severe coronary artery disease at the annual meetings of both the American College of Cardiology and the American Heart Association. Dr. Reisman was part of a group of doctors with the Food and Drug Administration who evaluated the dipyridamole thallium testing technique before the FDA approved it.
Dr. Steven Reisman's academic appointments include Assistant Professor of Medicine at the University of California and Assistant Professor at SUNY. Hospital appointments include the Director of Nuclear Cardiology at the Long Island College Hospital.