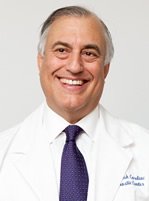 Patients' Choice Award
American Board of Internal Medicine
American College of Cardiology
American Heart Association
American Society of Nuclear Cardiology
Award Winning Doctor
Most Insurance Accepted
Same Day & Evening Appointments Available
If You Need to Speak to the Doctor Immediately – Call Us!
Steven Reisman MD
, a nationally recognized cardiologist, is the Director of the
New York Cardiac Diagnostic Center.  
Founded in 1987, we are a highly specialized full-service cardiac diagnostic facility with top rated, best in class NYC cardiologists & relationships with all major Manhattan hospitals.
We are changing the way New Yorkers think about cardiologists, cardiac diagnosis & treatment. With world class doctors and the very latest in diagnostic equipment all under one roof, the bar has definitely been raised. We are the leaders in Manhattan for cardiac testing & diagnosis. We provide cardiac care of a standard that is recognized to be amongst the best in the world.
Dr. Reisman has already been featured in 2018 as a top NYC cardiologist discussing heart attack prevention in:


3 NYC locations: Upper East Side, Midtown Manhattan, and Wall Street / Financial District.
ABOUT OUR PRACTICE
Founded in 1987
Patients' Choice Award, an honor bestowed on less than 5% of practicing physicians in the United States
Over 30 years experience
Most insurance accepted and billed
Over 10,000 tests performed
Emergency appointments available
Everything from an echocardiogram to stress testing can be arranged on the day of your visit
Instant referrals, rapid diagnosis,  fewer visits
Same day or next day office appointments
Best in class NYC cardiologist on Vitals, HealthGrades, MakeMeHeal, Google+, RateMDs, and other doctor ratings websites
Our NYC cardiologists see patients with a wide range of  heart disorders including Coronary Disease, Hypertension, Heart Palpitations (Arrhythmia / Heart Rhythm Disorders), Cardiomyopathy (dilated and hypertrophic), Valvular Heart Disease, Aortic disease including Marfan syndrome, and Familial & Congenital heart disease.
Dr Reisman is a rare doctor who has the gift of curiosity. After a lifetime (since age 16) of chest pain and 20+ years of being told by doctors that I was simply suffering from anxiety, Dr Reisman was curious enough about my significant cardiac phenomena that he ran cardiac tests I had never had before. He found a serious congenital problem that had been passed over on several occasions. Though the problem can't be fixed, Dr Reisman healed a lifetime of feeling diminished, disrespected and disregarded. When asked why he decided to run these tests when no one else would, he looked at me and replied, "Because I believed you." There is nothing left to say. ~ Google
It is the Manhattan Cardiologist's commitment to his patients that has earned him the reputation of being one of  NYC's top cardiologists. Dr. Steven Reisman MD's office specializes in taking exceptional care of each cardiology  patient from the initial consultation to the post consultation period. The honor and privilege of caring for patients comes with the responsibility and dedication of the doctor's staff to the utmost standard of excellence in patient care.
Our top NYC cardiologists pride ourselves with providing you highly personalized and comprehensive cardiac care. Our philosophy of direct doctor-to-patient care at every visit has made us one of the most trusted and respected and best rated cardiac diagnostic practices in NYC.
If you have any questions for the best in class NYC cardiologist or would like to schedule a consultation or appointment please feel free to contact Dr. Steven Reisman of the New York Cardiac Diagnostic Center and indicate which Manhattan office (Upper East Side, Midtown Manhattan, or Wall Street / Financial District) you would like to see the cardiologist for a cardiac consultation.