Home / Heart Disease Treatment Manhattan NYC | New York Cardiac Problems Specialist
Heart disease is a general term that includes conditions such as angina, valvular heart disease, arrhythmia, and heart muscle thickening in young adults. These conditions are easily diagnosed with non-invasive testing, and the risk of developing cardiovascular disease can be decreased through a healthy lifestyle program.
Heart disease, also known as cardiovascular disease, refers to any condition or disease that develops as a result of plaque buildup in your arteries or veins. Plaque is a fatty substance that sticks to the inside walls of blood vessels, restricting blood flow to and from the heart. This condition, called atherosclerosis, causes your heart muscle to work ineffectively.
If a clot forms from the plaque, it can completely block the blood vessel. Without fresh, oxygenated blood, the area of your heart served by those blood vessels begins to die, potentially resulting in a heart attack. While most people survive their first heart attack and go on to live relatively normal lives, they are at risk of having a second, more deadly heart attack unless they start making healthier choices.
Read more: Gas Pain in Your Chest: Is It a Heart Attack?
Symptoms of Heart Disease
Your symptoms depend on what kind of heart disease you're experiencing and where exactly the disease is manifesting. Additionally, men and women may have different symptoms. Some of the most common signs that you have cardiovascular disease are:
Feelings of cold, numbness, pain, or weakness in your arms and legs
Chest pain, tightness, pressure or discomfort
A fluttering feeling in your chest
Racing or very slow heart beat
Pain radiating from your upper abdomen or back, or from your neck, throat or jaw
Severe and continuous fatigue
Skin color changes to blue or pale gray
Swelling in your arms, legs, hands, feet or abdomen
A feeling of indigestion or a burning sensation in your chest
Brilliant and thorough cardiologist.  Very pleasant to deal with.  HIGHLY RECOMMENDED. I would definitely say that Dr Reisman is the best Manhattan Cardiologist (I shopped around). ~ ZocDoc
Many of these symptoms are accompanied by shortness of breath, either during activity or at rest. Dr. Reisman of Manhattan Cardiology, the city's leading cardiologist, carefully evaluates all of these symptoms when assessing your condition.
Heart Disease Diagnostic Tools
The tests your cardiology doctor orders are determined by the type of heart disease you experience. However, because some aspects of cardiovascular disease are genetic, the first step is usually to obtain your medical and family history. Cardiovascular disease can be caused by a variety of diseases and conditions, including:
Arrhythmias or heart rhythm problems
Heart defects that have been present since birth
Infections of your heart muscle
Poor lifestyle choices, such as:

Smoking cigarettes
Excessive use of alcohol
Constant high stress
High-fat diets
To determine the condition of your heart, a Manhattan cardiologist at our cardiac diagnostic practice may prescribe any of the following tests:
This test provides non-invasive imaging of your heart and its structure, including the blood vessels leading to and from the muscle
CT scan. This is another non-invasive test to see 3D images of the heart and its functioning.
Stress tests. This test makes you work up a sweat while your cardiologist monitors your heart's function in real-time.
A Holter monitor. You wear a device for 24 hours to monitor your heart rhythm at various times during the day.
This device identifies irregular heart rhythms by detecting electrical impulses of your heart.
Blood tests. Your doctor may order blood work to assess your heart's effect on other organs and tissues.
Global Cardiovascular Risk Assessment
A global cardiovascular risk assessment seeks to establish a patient's global risk profile for heart disease rather than just individual risk factors. The Framingham Risk Score (FRS) is the best tool for calculating global cardiovascular assessment. Risk factors for individuals without symptoms are divided into three categories:
Low-risk category: less than 10% risk of abnormal vascular events over a ten-year period.
Intermediate risk category: less than 20% risk of vascular events over a ten-year period.
High-risk category: higher than 20% risk of vascular events over a ten-year period.
The 10-year risk of cardiovascular diseases can be calculated based on age, gender, ethnicity, tobacco and alcohol use, HDL-cholesterol or good cholesterol level, and systolic blood pressure.
Are Other Screening Tests Required to Determine Heart Disease Risk?
Those in moderate to high-risk categories may require additional screening exams for cardiovascular evaluation. Among these screening tests are:
Resting ECG
Treadmill exercise stress test
Nuclear stress test
Carotid intima-media thickness test
Coronary angiogram
Calcium-score screening heart test
A calcium-score screening heart test is most beneficial for anyone who has one or more of the following risk factors:
Men 45 and older
Women 55 and older
Family history of heart disease
Family history of familial hypercholesterolemia
Physical inactivity
Present and past smoking history
Inactive lifestyle
High blood cholesterol levels
High blood pressure
High stress levels
Heart Attack and Sudden Cardiac Death
Aortic Valve Surgery
Women and Heart Disease
Aspirin in the Prevention of Heart Disease
Treatment for Cardiovascular Disease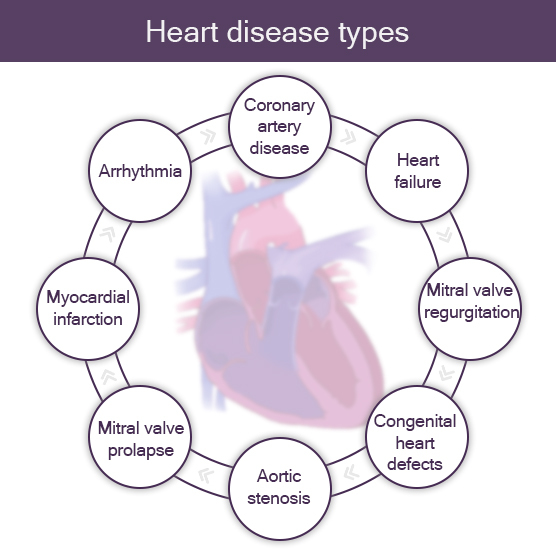 Your heart disease treatment depends on what your NYC cardiologist determines as the underlying cause of your condition. For example, if you're experiencing an infection, you need antibiotics. Other treatments may include:
Medications to control your heart rhythm or to reduce any accompanying swelling
Lifestyle changes, including low-fat and low-sodium diets, careful exercising, and eliminating smoking and alcohol.
Medical procedures or surgeries, ssuch as coronary angioplasty to widen a narrowed artery or coronary artery bypass to reroute blood flow around a severely compromised artery.
Physical and occupational therapy, if you suffered a stroke, to help retrain your brain to accomplish daily tasks
What Allergy Medicines Can I Safely Take if I Have Heart Disease or High Blood Pressure?
Cardiovascular disease can be successfully controlled if caught early, allowing you to return to an active, healthy lifestyle. You may have to make some lifestyle changes in order to maintain your health. Consult your cardiologist for advice tailored to your individual needs.
Providing your New York cardiology doctor with the most complete and accurate picture of your medical history and lifestyle allows him to create the most effective treatment plan for you. If you suspect you have heart disease, don't put it off any longer! Make an appointment with Manhattan Cardiology's leading cardiovascular doctors in NYC.
If you have any questions for the best in class Manhattan cardiologist and top heart disease specialist or would like to schedule a consultation or appointment, please feel free to contact Dr. Steven Reisman of the  New York Cardiology Manhattan Center and indicate which Manhattan office (Upper East Side, Midtown Manhattan, or Wall Street / Financial District) you would like to see the cardiologist for the heart disease treatment consultation.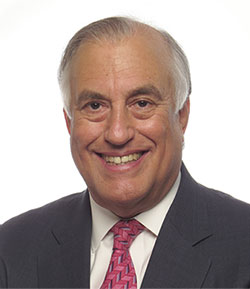 Dr. Steven Reisman is an internationally recognized cardiologist and heart specialist. He is a member of the American College of Cardiology, American Heart Association, and a founding member of the American Society of Nuclear Cardiology.
Dr. Reisman has presented original research findings for the early detection of "high risk" heart disease and severe coronary artery disease at the annual meetings of both the American College of Cardiology and the American Heart Association. Dr. Reisman was part of a group of doctors with the Food and Drug Administration who evaluated the dipyridamole thallium testing technique before the FDA approved it.
Dr. Steven Reisman's academic appointments include Assistant Professor of Medicine at the University of California and Assistant Professor at SUNY. Hospital appointments include the Director of Nuclear Cardiology at the Long Island College Hospital.