Home / Congestive Heart Failure Treatment Manhattan NYC
Congestive heart failure is a condition where the heart muscle may be either enlarged and/or weakened and cannot pump an adequate amount of blood to the rest of the body. This may result in symptoms such as shortness of breath and it usually can be promptly diagnosed with a 30-minute ultrasound of the heart known as an echocardiogram.
Congestive heart failure — also called heart muscle disease — occurs when your heart muscle becomes unable to pump correctly. Heart failure limits your heart's ability to provide the oxygenated blood your body needs. As your heart's cardiac output slows, the amount of blood circulating to various parts of your body decreases dangerously. Plasma can leak from capillaries that don't receive enough blood pressure to remain healthy.
While congestive heart failure is usually chronic, you can manage it with the proper care. Make sure you're being regularly monitored by the team of top cardiac doctors at the New York Cardiac Diagnostic Center in Manhattan. As a major killer in the U.S., this treatable condition is a life-threatening danger you need to take seriously. In fact, you should address any chest pain promptly.
Learn more about: An Overview of Congestive Heart Failure
Symptoms of Cardiomyopathy
Your heart pumps essential oxygen and nutrients into your bloodstream. Those nutrients get pushed throughout your body, from your chest to your most distant extremities. Either side of your heart or both sides at the same time can be affected by congestive heart failure or CHF. Symptoms vary, but can include:

A diminished ability to exercise, as any activity becomes problematic when the disease progresses
Shortness of breath, varying from normal inhalations during an activity to problems breathing even at rest
Fatigue that is ongoing and not resolved with rest
Swelling or edema, especially in your lower extremities, but also occurring in your abdominal region
Chest pain, especially in women
Feelings of bloating or nausea from excessive fluid in your abdomen
Absolutely one of the best Doctors I've ever seen. First rate. Well trained, experienced and actually cares about his patients. He is absolutely one of the best in the nation. Works very hard and extends hours to accommodate your time constraint needs. The staff is professional, kind and treat you like an adult.  ~ ZocDoc
Because some of the symptoms come on slowly or mimic other conditions, it's common to disregard them. Individuals who experience a heart attack or other heart condition often report nagging symptoms that have persisted for some time. Early and quick diagnosis and treatment can make a huge difference in the quality — and length — of your life.
The Diagnostic Process
Visit the Cardiology Manhattan Center for a careful diagnosis. Leading heart doctors in NYC give you a complete physical examination, which includes a discussion of your medical history. To confirm your diagnosis, contact Dr. Reisman, a cardiovascular specialist, who may request lab tests that include:
EKG, an electrocardiogram
Chest x-rays
Blood tests to measure your electrolytes, glucose, blood urea nitrogen, complete blood count, and creatinine
Ultrasound or echocardiography of your abdomen
CT scans of your heart and surrounding tissue
Wearing a heart monitor for a specified amount of time
Other possible tests to monitor your heart rhythm and the flow of blood to and from the organ
Your cardiologist works to pinpoint the cause of your heart issues or chest pain to provide you with the best form of targeted treatment. There are many different diseases or conditions that can contribute to congestive heart failure, such as:
Thyroid disorders
Heart rhythm problems like arrhythmia
Long-term substance abuse
Viral infections of your heart muscle
Some forms of medication
Treatments for Congestive Heart Failure
If your Manhattan cardiologist determines that you have CHF, an enlarged heart, cardiomyopathy or heart muscle disease, your treatment course is determined by both the potential cause of your congestive heart failure and the stage to which your disease has progressed. Your cardiologist categorizes your condition as one of the four stages of the disease:
Stage One, which includes those who have a weakened or damaged heart. You may not feel any symptoms, and your normal physical activities aren't limited.
Stage Two, in which you have a slight limitation on your physical activities, often experiencing fatigue, palpitations, or chest pain when exercising or during physical labor.
Stage Three, characterized by significant physical exercise limitations due to noticeable and uncomfortable symptoms during most kinds of activity.
Stage Four, which encompasses all those who feel symptoms even while at rest.
Heart Attack and Sudden Cardiac Death
Aortic Valve Surgery
Women and Heart Disease
Aspirin in the Prevention of Heart Disease
Your cardiologist doctor may prescribe several forms of treatment to help combat the uncomfortable symptoms, as well as help you progress to some greater level of activity. These treatments may include lifestyle modifications such as a change in diet, weight loss and elimination of smoking and drinking alcohol.
Your cardiologist in Manhattan may decide to search for any reversible underlying causes. Medications to control your heart rate and reduce swelling may help control your symptoms in the meantime. More serious cases may require surgery to implant a pacemaker or other devices to help stabilize your heart.
Congestive heart failure is a life-threatening condition that you must take seriously. The correct treatment plan can provide you with relief from discomfort — as well as the energy and stamina to continue your everyday lifestyle. If you suspect a heart condition, see the best cardiac doctor at the Cardiology Manhattan Center as soon as possible to ensure your best outcome.
Learn more about: What to Do When Experiencing Cardiac Cough?
If you have any questions for the best in class Manhattan cardiologist, top congestive heart failure specialist or would like to schedule a consultation or appointment please feel free to contact Dr. Steven Reisman of the Manhattan Cardiology and indicate which Manhattan office (Upper East Side, Midtown Manhattan, or Wall Street / Financial District) you would like to see the cardiologist for the congestive heart failure treatment consultation.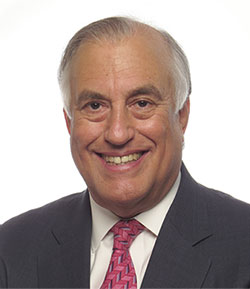 Dr. Steven Reisman is an internationally recognized cardiologist and heart specialist. He is a member of the American College of Cardiology, American Heart Association, and a founding member of the American Society of Nuclear Cardiology.
Dr. Reisman has presented original research findings for the early detection of "high risk" heart disease and severe coronary artery disease at the annual meetings of both the American College of Cardiology and the American Heart Association. Dr. Reisman was part of a group of doctors with the Food and Drug Administration who evaluated the dipyridamole thallium testing technique before the FDA approved it.
Dr. Steven Reisman's academic appointments include Assistant Professor of Medicine at the University of California and Assistant Professor at SUNY. Hospital appointments include the Director of Nuclear Cardiology at the Long Island College Hospital.