Home / Coronary Artery Disease Treatment NYC
Coronary artery disease occurs when the blood vessels supplying the heart muscle build-up with plaque-causing narrowing and lack of blood supply and oxygen. This condition can result in angina or chest discomfort and may eventually lead to a heart attack. Non-invasive testing can detect this condition.
Every year more than 370,000 Americans die from coronary artery disease, the most common form of heart disease globally. It's the root cause of many other heart conditions, such as congestive heart failure and heart attacks. When it's diagnosed, you need a complete medical examination by one of the best cardiologists at Manhattan Cardiology. Your local cardiac specialist or Dr. Reisman, a leading cardiologist in Manhattan, New York, needs to assess if and how much your arteries are damaged.
Your coronary arteries supply blood to your heart muscle—coronary artery disease results in compromised blood vessels. High cholesterol and fatty deposits called plaque build up in your coronary arteries, restricting blood flow.
The build-up takes years to develop, and you only experience signs of coronary artery disease when your arteries are damaged. Signs that your coronary arteries are blocked include:
Dr. Reisman and his entire staff are the best in New York City. I was able to get an appointment quickly and didn't have to wait to see Dr. Reisman long for my appointment (less than 5 minutes). I had a very positive experience and thrilled to have found such a great Cardiologist. I am a very anxious patient and the staff was very compassionate from the front desk to all the technicians to Dr. Reisman. I would highly recommend this heart specialist to friends and family! ~ ZocDoc
Risk Factors for Coronary Artery Disease

A sedentary lifestyle plays a role in whether you develop heart disease. The American Heart Association recommends a minimum of 150 minutes of exercise per week. Decreasing your alcohol intake and quitting tobacco use also significantly decrease your risk for coronary artery disease.
Genetics would be another reason for the disease, especially if your family members were diagnosed early. You would be at risk if your father or brother were diagnosed with heart disease before they reached 55 years old or your mother or sister was diagnosed before they reached 65.
Aging also increases the risk of damage to the walls of your arteries. And while men are more prone to heart diseases, the risk for women increases after menopause. African American women are twice as likely to suffer from a heart condition than Caucasian women.
Medical Risks
Your heart is the hardest-working organ in the body. Certain medical conditions can interrupt your heart function. Blocked blood vessels are linked to several heart conditions. Other medical conditions that also increase your risk include:
Heart attack
Diabetes
High triglyceride count, especially in women
C-reactive protein in abnormal amounts or high-sensitivity C-reactive protein
Sleep apnea
Most of these medical conditions affect your heart or your arteries negatively. For example, some conditions harden your artery walls or narrow the functional space in your arteries, which makes your heart work harder. These conditions may also increase the pressure inside your arteries. If you have a history of these problems, make sure you get a check-up from a leading cardiology doctor and top heart specialist in the country Dr. Reisman.
Preventive Measures
According to the Centers for Disease Control, about 200,000 heart disease-related deaths are preventable. Lifestyle changes help strengthen your heart muscles and decrease the build-up of fatty deposits. Heart-healthy lifestyle habits improve your well-being and help you avoid treatments like coronary bypass surgery, angioplasty, and stent placement.
Hard-hitting facts to persuade you to change your habits include:
Heart disease claims the life of one person every 38 seconds
45 percent of Americans have hypertension
23 million Americans are diabetic
95 million Americans have high cholesterol
30 percent of Americans do not exercise
You can avoid being a statistic by taking matters into your own hands. Some heart-healthy tips include:
Keep a check on your blood sugar levels.
Eat more fruits and vegetables to lower your cholesterol.
Control your high blood pressure by eating low sodium meals and practicing meditation for stress.
Lose weight if you're obese.
Exercise once a day for at least 30 minutes.
Quit smoking and keep your alcohol consumption to one glass a day.
Cardiac Tests in Manhattan
There are several tests that the best cardiovascular doctor, like one from the NYC cardiology center, may ask you to take. These tests determine the current state of your heart. You may have to take medications, aspirin, beta-blockers, or calcium channel blockers based on the results. The tests you'll undergo include:
To get the help you need, search for a cardiologist near your NYC location or contact the New York Cardiac Diagnostic Center. It's the first step toward living a long, healthy life.
Heart Attack and Sudden Cardiac Death
Aortic Valve Surgery
Women and Heart Disease
Aspirin in the Prevention of Heart Disease
If you have any questions for the best in class Manhattan cardiologist, top coronary artery disease specialist or would like to schedule a consultation or appointment, please feel free to contact Dr. Steven Reisman of the New York Cardiac Diagnostic Center and indicate which Manhattan office (Upper East Side, Midtown Manhattan, or Wall Street / Financial District) you would like to see the cardiologist for the coronary artery disease treatment consultation.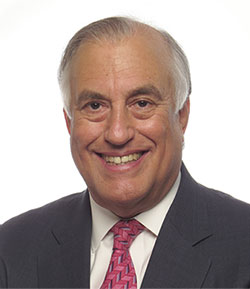 Dr. Steven Reisman is an internationally recognized cardiologist and heart specialist. He is a member of the American College of Cardiology, American Heart Association, and a founding member of the American Society of Nuclear Cardiology.
Dr. Reisman has presented original research findings for the early detection of "high risk" heart disease and severe coronary artery disease at the annual meetings of both the American College of Cardiology and the American Heart Association. Dr. Reisman was part of a group of doctors with the Food and Drug Administration who evaluated the dipyridamole thallium testing technique before the FDA approved it.
Dr. Steven Reisman's academic appointments include Assistant Professor of Medicine at the University of California and Assistant Professor at SUNY. Hospital appointments include the Director of Nuclear Cardiology at the Long Island College Hospital.