Home / Sports Cardiology Specialist / Athletic Heart Doctor
A sports cardiology screening is important in determining if an athlete has a predisposition to a heart condition that has not been detected and may result in a serious cardiac problem. The screening is also important in defining the relationship between an underlying known cardiac condition and ongoing physical activity.
Dr. Steven Reisman (a best-in-class NYC sports medicine cardiologist) can identify important and sometimes life-threatening cardiovascular problems with the clear goal of ensuring the athlete's safe return to their chosen sport whenever possible.
What is Sports Cardiology?
The first-ever reported exercise-related death in history dates back to when the Greeks won the battle against the Persians in Marathon. A foot messenger was told to run back to Athens to deliver the joyous news, but he collapsed and was pronounced dead after arrival and after shouting his message.
Hippocrates' tutor, the Greek physician Herodicus is widely regarded as the father of sports medicine. He taught gymnastics and understood the association between therapeutic exercise and a good diet for good overall health. Nowadays, heart doctors understand this association far more closely, and top athletes often rely heavily on sports medicine, especially when there is a risk of sudden cardiac death. Since 2011, when the American College of Cardiology developed the Exercise and Sports Cardiology Section sports cardiology has been a subspecialty of cardiology.
I have never been to a doctor as knowledgeable and caring as Dr. Reisman. Excellent bedside manner, highly knowledgeable, and simply brilliant. His office staff is excellent and you are seen at your assigned time – super rare in NYC. Don't consider any other cardiologist because he is as good as it gets, really ~ ZocDoc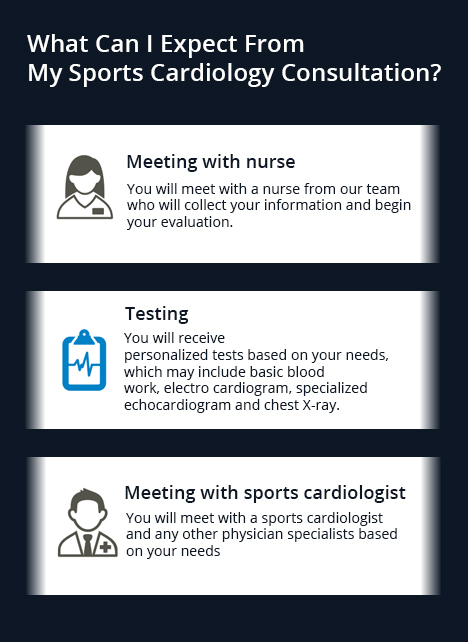 The main goal of our best heart doctor in Manhattan is to assess and evaluate athletes to ensure safe participation in athletics.
Top athletes must maintain their overall health to remain competitive, which is often extremely complex. They will usually have a team of specialists that work closely together, including physicians, nutritionists, coaches, psychologists, and exercise physiologists.
Sports cardiology, on the other hand, isn't just for top athletes. It can help anyone who likes to stay fit and exercise regularly, including weekend warriors, reach their full potential while protecting their hearts.
Why See a Sports Cardiologist?
A sports medicine cardiologist, such as Dr. Reisman, has specialized expertise that allows him to understand both the physical demands of sports and the psychology of participating in them. He has vast expertise in treating athletes and understands how important it is for them to continue playing, particularly for those with cardiovascular conditions.
Reasons to visit the sports cardiologist in NYC may include:
ou are a professional athlete, and your contract requires it
You are a non-professional athlete experiencing unexplained and troubling cardiac symptoms
New feelings of shortness of breath
New feelings of heart palpitations
Chest pain during exercise/athletics
Unexpected but unexplained change in performance during exercise
Pre-competition screening or identified cardiac abnormality on screening
Return to sport/athletics after previously identified cardiac problem
The athlete's physician, particularly our cardiologist, is most likely the most important member of the team, as they will meticulously examine past medical history, perform screening tests and physical examinations, and supervise exercise intensification, maximizing cardiovascular performance without the use of drugs.
What to Expect When You First See a Sports Cardiac Doctor?
Dr. Reisman will first want to review your medical history and talk to you about your history of participation in your chosen sport. The cardiologist must be aware of all of your symptoms, so write them down before you go. Dr. Reisman will, of course, perform a cardiovascular physical examination on you, and he may order additional tests such as an electrocardiogram or other diagnostic cardiac tests as needed, such as stress echo tests.
An electrocardiogram, or ECG, is a machine that uses stickers on your chest to measure the electrical activity of your heart. The test examines the electrical conduction pathways around your heart and is quick, painless, and non-invasive. Once completed, Dr. Reisman will be able to evaluate the results and look for changes related to sports involvement. If he notices anything that needs to be looked into further, he may recommend an echocardiogram. This is an ultrasound that produces video images of your heart's structure. An echocardiogram allows Dr. Reisman, your cardiologist, to examine the mechanics of your heart, such as the walls, valves, and chambers, and to collect specific measurements.
 This looks at the electrical conduction pathways around the heart.
 A machine collects the heart's electrical activity from stickers on the chest.
 It is read by a cardiologist specifically looking for sports-related changes.
 The test is painless, non-invasive, and takes only a few minutes to perform.
Stress echocardiography is a combination of a resting echocardiogram and an exercise test. This test involves taking an echocardiogram of your heart before and after using a treadmill. It's a very useful test that shows how well your heart and heart valves can handle physical activity. It may be recommended to help detect symptoms of heart problems when exercising. The procedure is painless and quick, and the results are available shortly after it's completed. The echocardiogram is taken when you are at rest, usually resting on your back, and is repeated when you are standing and exercising.
Laboratory testing, including blood tests immediately after, will provide further information. Once all of this information is collected, your cardiac doctor, Dr. Reisman, will be able to recommend the best course of treatment. Even if your heart is healthy, you may benefit from a sports nutrition consultation or physical therapy, as well as advice on how to stay active and maintain or improve your athletic performance. In addition, if a cardiologist is unable to resolve any health issues, referrals to other specialists may be necessary.
 This test is sometimes recommended if an ECG requires further investigation.
 An ultrasound test will take video images of the structure of the heart.
 Measurements allow comparison of the heart mechanics (walls, valves, chambers).
Heart Attack and Sudden Cardiac Death
Aortic Valve Surgery
Women and Heart Disease
Aspirin in the Prevention of Heart Disease
When to See a Cardiologist for Athletes?
If you are a non-professional athlete and have noticed some concerning symptoms affecting your heart, or if you are a professional athlete and are required to see a heart specialist under the terms of your contract, visit your nearby local cardiologist, Dr. Reisman. Athletes should also consider seeing Dr. Reisman, an NYC sports cardiologist if they have experienced heart palpitations, are unusually short of breath, or have experienced chest pain when participating in sports or exercising. Other possible changes include an unexplained change in performance. A sports cardiologist can help people who have previously experienced a heart problem and want to return to sports.
What Will Happen If I Have Heart Problems?
If you do have heart problems, Dr. Reisman, a sports cardiology doctor in New York, can recommend the best treatment plan. Even though athletes tend to be very healthy, they can still develop heart problems.
One of the most common heart problems is atherosclerosis. Even though exercise helps to protect against this disease, it's still an issue even amongst athletes. It's been suggested that atherosclerosis is the most common reason for sudden cardiac death in older athletes. Another common problem in healthy athletes is hypertension or high blood pressure. Treatment for hypertension relies largely on lifestyle changes and medications that should not compromise athletic performance.
It's also possible to have pre-existing cardiovascular disease or inherited conditions that include arrhythmias and valvular disease. Exercise is usually suggested for patients with congenital heart disease, although there are specific recommendations for each type of congenital heart disease. If a valvular heart disease is classified as mild, most athletes will be able to participate but need to be monitored regularly.
An exercise stress test can help to determine the severity of this condition. Athletes suffering from more severe valvular heart disease may need to restrict their activity until the problem is addressed.
Do not waste your time searching for a "sports cardiologist near me" and schedule an appointment with the best in class NYC sports cardiologist for athletes, Dr. Steven Reisman of the New York Cardiac Diagnostic Center. We are delighted to welcome you to one of our Manhattan offices (Upper East Side, Midtown Cardiologists, or Wall Street / Financial District).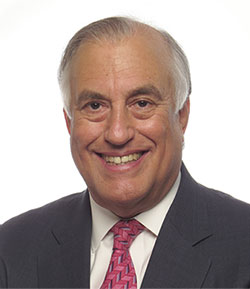 Dr. Steven Reisman is an internationally recognized cardiologist and heart specialist. He is a member of the American College of Cardiology, American Heart Association, and a founding member of the American Society of Nuclear Cardiology.
Dr. Reisman has presented original research findings for the early detection of "high risk" heart disease and severe coronary artery disease at the annual meetings of both the American College of Cardiology and the American Heart Association. Dr. Reisman was part of a group of doctors with the Food and Drug Administration who evaluated the dipyridamole thallium testing technique before the FDA approved it.
Dr. Steven Reisman's academic appointments include Assistant Professor of Medicine at the University of California and Assistant Professor at SUNY. Hospital appointments include the Director of Nuclear Cardiology at the Long Island College Hospital.