Home / Tachycardia Treatment Manhattan NYC | Tachyarrhythmia Doctor Specialist
Tachycardia is when there is a heart rate above 100 bpm. Frequently this is asymptomatic but at times can be associated with palpitations, fluttering of the heart, and at even dizziness and fainting. Tachycardia is usually diagnosed by examination of the pulse and especially by an electrocardiogram. Frequently a 24 hour Holter monitor is used to evaluate the heartbeat over a 24 hour period.
Tachycardia involves conditions that relate to an unusually fast heartbeat. It's a form of arrhythmia. Although it depends on your age and physical condition, a heart rate of greater than 100 beats per minute usually qualifies as tachycardia.
If you're experiencing a sustained fast heartbeat rate, find a cardiologist at the New York Cardiac Diagnostic Center. During your consultation, he asks about your circumstances and health history to determine whether your increased heart rate is indicative of tachycardia. There are three types of this condition:
Sinus tachycardia. You've likely experienced a racing heart after exercising, when you're frightened, while fighting a fever or during extreme emotional distress. Certain medications also produce an increased heart rate. But if your racing heart doesn't calm on its own, you need to address any lingering anxiety or stressful conditions.
Atrial or supraventricular tachycardia (SVT). Disruptions in the electrical signals or damage to your heart muscle can cause SVT. It originates in the atria or upper chambers of your heart. These disruptions may be frequent and episodic. Finding appropriate lifestyle changes often helps resolve these occasional incidents.
Ventricular tachycardia. Starting in the ventricles or lower chambers of your heart, these incidents usually occur when your sinoatrial node's natural electrical signals experience some kind of interference. These events keep the chambers of your heart from filling completely, which compromises your blood flow. This condition may be a medical emergency.
Read more: Fast Heart Rate – When To Worry?
Absolutely one of the best Doctors I've ever seen. First rate. Well trained, experienced and actually cares about his patients. He is absolutely one of the best in the nation. Works very hard and extends hours to accommodate your time constraint needs. The staff is professional, kind and treat you like an adult.  ~ ZocDoc
Symptoms of Tachycardia
It's possible you won't experience any symptoms at all, but most people with tachycardia feel it when their heart races. Regardless of the underlying cause or which chambers of your heart are affected, common symptoms include:
Lightheadedness, dizziness or fainting
A feeling of fatigue
Chest pain, pressure or tightness
Sustained rapid heartbeat
When your symptoms affect your everyday life, see your local cardiac doctor at an award-winning practice as soon as possible. Maybe it's just a temporary condition like sinus tachycardia. But if you have a more serious case of tachycardia, you may experience unconsciousness or cardiac arrest in the near future. A long-term, elevated heart rate can lead to severe cardiac events, such as a heart attack or stroke.
Read more: What Is Sinus Tachycardia?
Causes and Risk Factors for Tachycardia
You may be among those who are more susceptible to tachycardia events. Understanding your risk factors and possible causes can help you manage your symptoms more effectively. And when your cardiologist Manhattan knows what's causing your symptoms, he can develop a more targeted treatment plan.
Children and women seem more likely to experience events than men. Those with an anxiety disorder or going through a stressful time may be more susceptible, too. Anyone who is physically fatigued, smokes heavily, or drinks excessive amounts of caffeine or alcohol may also experience tachycardia more frequently. Underlying causes contribute to your heart's ability to beat at a normal rate. These include:
Certain medication side effects
Illegal substances
An abnormality in your heart's structure
Certain inflammation disorders, especially sarcoidosis, which affects the tissue of your organs
Diagnostic Tests for Tachycardia


Your leading cardiovascular doctor may order a number of tests to get to the bottom of your tachycardia, especially if your condition seems serious. Some of the more common tests include:
An event monitor worn for several hours or days
A Holter monitor used the same way
Electrocardiogram, to test the electrical signals of your heart
A stress test, which records your heart rate while exercising
Electrophysiological tests
Cardiac imaging, to get a better picture of your heart and its functioning, using MRIs, CT scans, chest x-rays, echocardiograms or coronary angiograms
The goal is to discover any underlying conditions that your cardiologist can resolve. Effective treatment relieves you of any uncomfortable or damaging symptoms. The doctors at the New York Cardiac Diagnostic Center specialize in identifying and diagnosing the causes of your heart issues.
Heart Attack and Sudden Cardiac Death
Aortic Valve Surgery
Women and Heart Disease
Aspirin in the Prevention of Heart Disease
Treatment Options
While sinus tachycardia requires little or no treatment, more severe forms of the condition — as well as SVT or ventricular tachycardia — may require more extensive methods of treatment. How to treat tachycardia is best left to your cardiologist, so talk about your symptoms with your specialist. Effective treatments for more benign cases may include:
Gentle pressure on closed eyelids, but only when a professional does it
Sudden immersion in cold water, called the dive reflex
Careful and gentle neck massage, centering on your arteries
A method called the Valsalva maneuver that involves holding your nostrils and mouth closed as you try to blow air through your nasal sinuses
Calming sedation
Reducing caffeine, tobacco and alcohol in your life
Extensive rest
Weight loss
A regular exercise regimen
More severe forms of tachycardia may require medication to slow your heart rate. Radiofrequency ablation and surgery are appropriate if more conservative methods fail. In the most serious situations, electrical defibrillation is used to slow your racing heartbeat. Make an appointment with one of the specialists at the New York Cardiac Diagnostic Center if you're experiencing a racing heart. They know how to treat tachycardia.
If you have any questions for the best in class Manhattan cardiologist or would like to schedule a consultation or appointment please feel free to contact Dr. Steven Reisman of the New York Cardiac Diagnostic Center and indicate which Manhattan office (Upper East Side, Midtown Manhattan, or Wall Street / Financial District) you would like to see the cardiologist for tachycardia treatment consultation.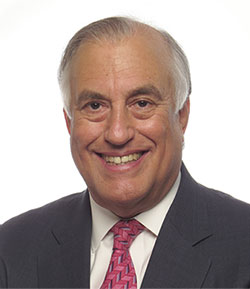 Dr. Steven Reisman is an internationally recognized cardiologist and heart specialist. He is a member of the American College of Cardiology, American Heart Association, and a founding member of the American Society of Nuclear Cardiology.
Dr. Reisman has presented original research findings for the early detection of "high risk" heart disease and severe coronary artery disease at the annual meetings of both the American College of Cardiology and the American Heart Association. Dr. Reisman was part of a group of doctors with the Food and Drug Administration who evaluated the dipyridamole thallium testing technique before the FDA approved it.
Dr. Steven Reisman's academic appointments include Assistant Professor of Medicine at the University of California and Assistant Professor at SUNY. Hospital appointments include the Director of Nuclear Cardiology at the Long Island College Hospital.