Home / Peripheral Vascular Disease
Peripheral vascular disease also known as peripheral artery disease (PAD) is a circulation problem usually involving the lower extremities.This may cause claudication which is a cramping feeling in the thigh or calf muscles on walking. Peripheral vascular disease is also suggestive of an increased risk of stroke and/or heart attack and therefore a full cardiac evaluation is indicated.
Arteries are the blood vessels that carry blood from your heart to the rest of your body. If you have peripheral artery disease, you have a disorder that causes a buildup of fatty deposits in your arteries, narrowing them and restricting the blood flow to your legs and abdomen. Eventually, a blood clot forms, and no further blood can flow through that area. Blood clots in other parts of your body that break loose can cause a heart attack or stroke.
The Centers for Disease Control and Prevention reports that more than eight million Americans have peripheral artery disease or PAD. As many as 12 to 20 percent of those over the age of 60 are affected by this disorder. So leg pain isn't something to ignore. When you visit our cardiac diagnostic center in Manhattan, make sure to mention even the slightest discomfort in your legs. It's not a normal part of aging.
Dr. Reisman is the best! Fabulous diagnostician and cardiologist. Very patient…he always explains everything very thoroughly to me. A professional organization with warm and friendly staff and great office with all the high tech devices so everything is done under one roof. Easy to schedule appointments. Empathetic. Accepts insurance. Always less than five minutes in the waiting room. He gets my highest recommendation.~ZocDoc
The Varied Symptoms of Peripheral Artery Disease
One of the hallmark symptoms of PAD is muscle pain and cramping in your legs while walking that usually disappears when you rest. This is known as claudication. The intensity of the pain can vary from just slightly uncomfortable to so painful that it stops you in your tracks. The location of the pain depends on where the clot has formed. The most common location is in your calf, which is why it hurts when you walk.
Besides leg pain and muscle cramping, other signs of peripheral artery disease include:
Numbness or weakness in your legs
Coldness in your legs or feet
Change in the color of your legs
Sores that won't heal on your feet, legs or toes
Weak pulse or even no pulse in your legs or feet
Erectile dysfunction in men
Read more: Symptoms of Poor Circulation in the Body
Causes and Risk Factors for Blood Vessel Diseases
Blood vessel diseases — including peripheral vascular disease (or PVD), peripheral artery disease and coronary artery disease — are often caused by atherosclerosis. This is a condition in which fatty deposits known as plaque build up in the wall of your blood vessels, reducing the blood flow. While PAD affects the arteries carrying blood away from your heart, coronary artery disease involves the arteries carrying blood to your heart.
All blood vessel diseases also may be caused by an injury to your limbs, blood vessel inflammation or radiation exposure. In addition to your age, other factors that increase your risk of developing a blood vessel disease include:
Obesity
Smoking
Diabetes
Family history of heart disease or vascular problems
Complications of Blood Vessel Disease

When plaque builds up in your blood vessels, you're at risk of developing dangerous complications. Fat deposits affecting arteries throughout your body can continue to build up and eventually cause a stroke or heart attack. If you have any risk factors at all, even if you don't have any PAD or PVD symptoms, it's best to get regular checkups to prevent the fat buildup.
Open sores may also point to peripheral artery disease or peripheral vascular disease. If your sores don't heal properly and in due time, it can lead to a condition called critical limb ischemia. If this condition develops from an infected wound, it can lead to tissue death and possibly amputation of the affected limb.
Diagnosing Peripheral Artery Disease in NYC
When your local cardiologist or Dr. Reisman the best heart specialist believes you have a blood vessel disease, several different tests are in order. You may undergo:
Carotid Doppler, which is an imaging test that uses ultrasound to examine the carotid artery for signs of blockages or narrowing. It's a painless test that's performed right in the doctor's office. You learn the results right away.
Heart Attack and Sudden Cardiac Death
Aortic Valve Surgery
Women and Heart Disease
Aspirin in the Prevention of Heart Disease
Blood tests may be helpful because they can indicate your cholesterol levels and check for diabetes and your risk of developing PAD or PVD. A stress test evaluates the blood flow through your heart and provides readings to capture the severity of narrowed arteries during activity. This is another pain-free test that heart doctors perform to diagnose a wide range of heart and blood vessel conditions.
Treatment of Blood Vessel Diseases
Treatment of blood vessel disease aims to manage any pain you're experiencing and stop the progression of atherosclerosis. Your Manhattan nearby cardiologist encourages you to quit smoking and adopt healthy lifestyle choices such as eating fewer fatty foods and less salt. Regular exercise is another step you can take to ward off PAD or PVD.
Medication may be prescribed to control your pain and lower your blood pressure or cholesterol. In some cases, surgery may be required. Contact the best cardiologist in NYC to evaluate your leg pain or other signs of heart problems. Catch the disease early and relieve your symptoms to prevent possible complications.
If you have any questions for the best in class Manhattan cardiologist, top peripheral vascular disease specialist or would like to schedule a consultation or appointment please feel free to contact Dr. Steven Reisman of the New York Cardiac Diagnostic Center and indicate which Manhattan office (Upper East Side, Midtown Manhattan, or Wall Street / Financial District) you would like to see the cardiologist for the blood vessel disease treatment consultation.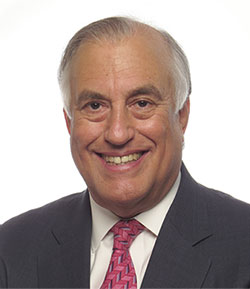 Dr. Steven Reisman is an internationally recognized cardiologist and heart specialist. He is a member of the American College of Cardiology, American Heart Association, and a founding member of the American Society of Nuclear Cardiology.
Dr. Reisman has presented original research findings for the early detection of "high risk" heart disease and severe coronary artery disease at the annual meetings of both the American College of Cardiology and the American Heart Association. Dr. Reisman was part of a group of doctors with the Food and Drug Administration who evaluated the dipyridamole thallium testing technique before the FDA approved it.
Dr. Steven Reisman's academic appointments include Assistant Professor of Medicine at the University of California and Assistant Professor at SUNY. Hospital appointments include the Director of Nuclear Cardiology at the Long Island College Hospital.