Home / Get a Second Opinion From the Cardiologist Dr. Reisman
If you have been diagnosed with a heart condition, it is essential to consider every alternative. That's why we offer the Second Opinion Program – to provide you with immediate access to the most talented cardiac diagnostic testing services in NYC.
We welcome the opportunity to provide a second opinion on your diagnosis or treatment plan. Our New York cardiology team is truly at the forefront of medicine and can offer options not widely available at most hospitals and cardiac testing and diagnosis centers in NYC.
Absolutely one of the best Doctors I've ever seen. First-rate. Well trained, experienced, and actually cares about his patients. He is absolutely one of the best in the nation. Works very hard and extends hours to accommodate your time constraint needs. The staff is professional, kind, and treat you like an adult.  ~ ZocDoc
Why seek a second opinion at the New York Cardiac Diagnostic Center?
Perhaps you're not feeling confident about your doctor's decisions. Maybe you're feeling rushed. Other reasons to get a second opinion include:
Your insurance company may require it before covering your treatment.
You may have options — including not needing the medicine or procedure, or one being less expensive than another.
You're concerned about the risk or how it might affect your lifestyle, family, or work.
We are honored to collaborate with the patient and the referring primary care physician to discuss cardiac treatment options related to preventive measures and acute cardiac conditions needing attention. In addition, our experts are able to provide assistance to patients seeking a second opinion. Patients seeking a second opinion from Dr. Reisman, a cardiology specialist, will be evaluated using the following criteria:
Thorough physical examination and review of patient's medical history to determine risk factors
Advanced diagnostic tools, such as MRI, CT, echocardiograms and home monitoring, to better determine the patient's condition
Medical management techniques and lifestyle modifications to improve quality of life
Preventive measures and assessments for asymptomatic patients who may be at higher risk for developing cardiac disease
A consultation with the cardiac specialist
Heart Attack and Sudden Cardiac Death
Aortic Valve Surgery
Women and Heart Disease
Aspirin in the Prevention of Heart Disease
What do I bring to the New York Cardiac Diagnostic Center to seek a second opinion?
Before you visit the New York Cardiac Diagnostic Center, have your records forwarded to us. Better yet, get a full set and bring them with you.
Also, be sure to come with specific questions. The more specific your questions, the more focused your meeting, the better the second opinion will be.
You should also bring a pad and pen to write down important things, and consider having a significant other to sit and listen (and not talk).
When you're done, ask the doctor and his team to send them to you and your doctor.
If you have any questions for the best in class NYC cardiologist Dr. Steven Reisman or would like to schedule a consultation or appointment please feel free to contact the New York Cardiac Diagnostic Center and indicate which NYC office (Upper East Side, Midtown West, or Wall Street) you would like to see the cardiologist for cardiac consultation.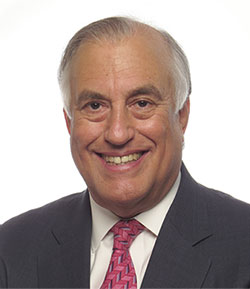 Dr. Steven Reisman is an internationally recognized cardiologist and heart specialist. He is a member of the American College of Cardiology, American Heart Association, and a founding member of the American Society of Nuclear Cardiology.
Dr. Reisman has presented original research findings for the early detection of "high risk" heart disease and severe coronary artery disease at the annual meetings of both the American College of Cardiology and the American Heart Association. Dr. Reisman was part of a group of doctors with the Food and Drug Administration who evaluated the dipyridamole thallium testing technique before the FDA approved it.
Dr. Steven Reisman's academic appointments include Assistant Professor of Medicine at the University of California and Assistant Professor at SUNY. Hospital appointments include the Director of Nuclear Cardiology at the Long Island College Hospital.